Feb. 18, 2015
By Rumasa Noor
The passion for food and love for entrepreneurship led Tyler Sailsbery to open The Black Sheep in 2012.
After successfully running it for three years, the entrepreneur has decided to open another Whitewater restaurant, Fin & Hooves."It's fun to share the special moments with people and give them food that they may have never tried or get them to try new things," Sailsbery said.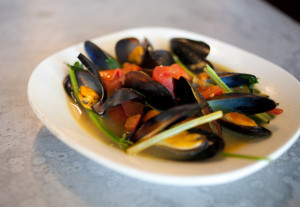 Sailsbery graduated from UW-Whitewater in 2010 with a degree in General Business.
In 2013, he won a contest on Food Network, which encouraged him to further his food endeavors.
"Fin & Hooves will focus on locally sourced beef, and fish, and fresh produce, the menu will have options for everyone and the price point is something college students and families alike will find pleasing," said Business Manager of Fin & Hooves, Danielle Stowers.
The restaurant will serve all-you-can-eat Taco Tuesdays for only $9 and all-you-can-eat mussels on Tuesdays as well," according to Stowers.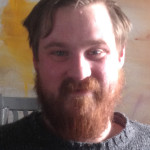 Sailsbery is also working on opening another restaurant in Whitewater, Causal Joes, which will serve barbeque food.
Stowers met with Sailsbery during the first week of The Black Sheep's launch, she said.
"I loved that we had something new in town, it didn't disappoint," Stowers said. "I was obsessed, and I really just got to know Tyler by coming to dine at the Sheep far too much."
Stowers said some of her early dates with her husband happened at The Black Sheep.
Sailsbery had a management contract with The Whitewater Country Club at the time she was trying to plan her wedding. During this time, Sailsbery and Stowers got to know each other well. She had the food catered from Sailsbery's restaurant.
Soon after the wedding, she asked him if he was looking for a part-time worker, and he offered her a job.
"When something you dreamed about shows up on your doorstep, it's a bit of divine intervention," Stowers said.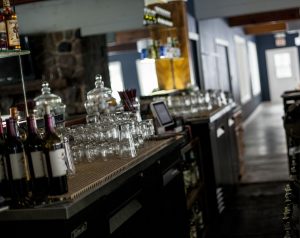 "I don't think either one of us expected that catering my wedding would lead us to where we are. It's a dream come true for me. I love Whitewater, I have a passion about the city I grew up in and am now raising my family in, and I have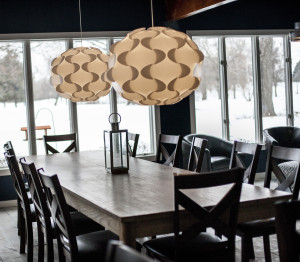 a love for event planning and amazing food."
Sailsbery's entrepreneurial spirit goes beyond making profit. He is known for purchasing local products to benefit the regional economy.
"We buy a whole cow and we cook all the parts so obviously the hamburgers are the biggest thing you get when you're doing that," Sailsbery said. "We have a lot of great and unique burgers and again the focus is on unique and unusual and everything like that."
Sailsbery strives to provide food made with quality ingredients, containing splendid flavors.
Fin & Hooves will serve burgers and fish during the day, and steak and pot-roast type of meals at night, he said.
"It'll be fun," Sailsbery said. "It'll be casual, beautifully updated location and it's a great spot to come have a great burger and sit and drink and relax. We talked a lot in the last couple of days of how its almost like the fun little gathering place and just a nice place to just sit gather and eat."
Sailsbery said he never officially advertised his first restaurant.
He won the Food Network competition in 2013, which helped him advertise The Black Sheep. However, he plans on advertising Fin & Hooves since not many people know about it.
The restaurant owner said he is currently focusing on his three restaurants, two of which are in progress. He is also considering franchising his restaurants in the future, but he said he doesn't want to franchise The Black Sheep.
"The Black Sheep does very very well, but I would never franchise it because it's so specific and so made from scratch and it's so much blood, sweat and tears essentially, and that's too hard to replicate without being there," Sailsbery said.
"I wouldn't franchise this restaurant because we do it so well now wouldn't be able to do it as well if we had multiple locations."
Unlike The Black Sheep, Fin & Hooves will be a casual restaurant with a "better price point" than The Black Sheep, Sailsbery said.
"It's fun and we are really excited because here [at The Black Sheep], we don't have the space for all the sororities, fraternities and other organizations to do Christmas parties and like annual award banquets and that kind of stuff," he said.
"We're excited that we now have a spot that we could really do a lot of those banquets and do a lot of those special events so it's exciting to be able to interact with the school more."
Fin & Hooves is located near The Whitewater Country Club and provides a great view of the golf course, Stowers said.
"It's really the first of it's kind in Whitewater to create a cozy and casual environment where someone can take their kids for a great dinner out with the family, or a group of students can come relax and enjoy some drinks."
Fin & Hooves will be serving food on Tuesdays and Fridays, starting the second week of March. It will officially open in April, Sailsbery said.