It was a bit of a surprise to hear Whitewater is filled with spirits that refuse to move on. I suppose it shouldn't be since nearly every place has its own ghost story an unseen, yet very present monster or some other sort of supernatural prankster. What makes Whitewater, specifi caly the UW-Whitewater campus, special is the area was once home to the Morris Pratt Institute, a school for spiritualists, which is why Whitewater is also known as the Second Salem. I have compiled and rated a list of Whitewater's most haunted spots. Their stories which range from ghosts and witches to monsters and really disturbing pranks, have traumatized this town into what is now its haunted state.
Calvary Cemetery: (5 out of 5)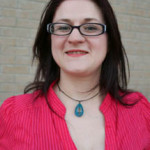 The earth of Calvary Cemetery is tainted with souls that refuse to move on. Souls of the most unfortunate kind are believed to wander the premises, especially on Halloween night. The soul of Nellie Horan was acquitted of poisoning her sister in 1885. Calvary Cemetery is also the location where the remains of a baby girl were removed from the grounds and then left on the steps of the University Center. Most famously the location is the final resting place of the axe murderess Mary Worth, a spirit that can be summoned a la Bloody Mary with similarly violent results. No one walks alone at Calvary.
The Witches Book: (5 out of 5)
Located in the deepest, darkest, most secretive of shadows in the Andersen Library awaits a book calling for only the most unfortunate souls to fi nd it. The book itself is not on record and none of the librarians will admit to its existence, but their denial has not abated the book's mystery. The legend states whomever should ever look upon its pages shall find themselves meeting an untimely and unpleasant end. Those who don't enjoy extra-curricular reading should be happy as it will likely be a short read.
Whitewater Lake: (4 out of 5)
Whitewater Lake has had an interesting history that begins with ice floating in the water during June and some suspicious witchcraft-like activity upon the shore. People renting a house on the lake reported black fi gures chanting and dancing until something came out of the lake. In the morning they found bones and stones laid in patterns in the sand. Another story tells of some fishermen in 1923 having their boat pulled under by some sort of massive creature. When the fi shermen came out of the water, they were covered in bite marks. All in all, sounds like a nice lakefront date of beach blanket horror.
Stone Water Tower: (4 out of 5)
Located in Starin Park, this is the second-oldest municipal tower that is still in use. The tower itself is home to many-a dark rumor about ghosts and fi nal destinations. Some believe that a body was found hanged from a nearby tree, others have heard of bodies fl oating within the tower itself. Even still there is a belief that the tower rotates on Halloween night when no one is watching. Whatever it is you believe is haunting the stone tower, just remember the fence that once kept the horrors within the tower has since been removed. Whatever was contained is now free to wander.
Wells Residence Hall: (3 out of 5)
For those first-year students already uncomfortable with dorm life, they may fi nd themselves doubly concerned regarding their stay at the Wells Residence Hall. According to rumor, the building's foundation has been built upon witch bodies buried up-right with a sacrifi cial altar buried alongside them. The unhappy spirits have also found their way to Knillans Hall perhaps to keep from favoring one set of students over the others. Who knows, maybe they just want to help with exams.
The Pratt Institute: (3 out of 5)
In 1899, the Pratt Institute was established in the area that is now occupied by UW-W. The Pratt Institute is notorious for being a school for witchcraft and spiritualism, which is believed to be the start of Whitewater's notoriety as the Second Salem. The institute is known for its white room, also called, "The Spook Temple," where séances were held regularly. The school was actually erected as an attempt to scientifi cally study the supernatural. In the 1930's the school was moved tojust outside of Milwaukee and the original building was eventually tore down during the 1960's. Morris Pratt himself died in 1903 with his fi nal words being, "Death is neither to be dreaded or feared – in fact, it is only a birth out of the physical body into the spiritual world."
Witch's Tunnels: (3 out of 5)
In 1981, the Alpha Sigma sorority members were going about their evening when a loud noise came from their basement. Upon inspection, they found rubble and debris and an endless pitch black tunnel where a wall had been. Some think the tunnels were left behind from the days of the Underground Railroad, but others adhere to the belief that witchcraft was somehow involved. Either way, the Alpha Sigma house is now host to whatever unrestful spirits that were once trapped.
Oak Grove Cemetery: (2 out of 5)
The Oak Grove Cemetery is yet another location where all manner of witchery is believed to occur. Supposedly in the 1800s a coven of witches held sacrifi cial celebrations for Satan. The altar for these sacrifi ces were held in Oak Grove cemetery, a place believed to be paved over Native American burial grounds. It almost begs the question, hasn't anyone seen "Poltergeist?"
Starin Park: (2 out of 5)
Being the location of the Stone Water Tower, of course the surrounding grounds would be haunted as well. In general, the site was used for rituals to call forth malignant spirits, most popularly Mary Worth, making it a hot-spot for paranormal activity, or just a really good place to wet your jeans.
Hillside Cemetery: (1 out of 5)
In addition with Oak Grove and Calvary cemeteries, Hillside Cemetery fi nishes the supernatural path known as "The Witches Triangle." The belief is along this path are the most fertile haunting grounds for ghosts.