Imagine: people doing what they love with ease
Jan. 26, 2016
Most kids in America grow up hearing they can be anything they want to be. This is a grand ideal, but I wonder if it's truer in theory than in reality.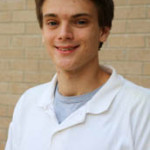 There are thousands of universities in America that offer the opportunity for students to study for any career imaginable. For example, if someone wants to be a paleontologist and discover the remains of dinosaurs, then they can go to UW-Madison to study paleontology and pursue such a career. However, after several years of studying, testing and working three jobs to pay for it all, the dedicated student will graduate and perhaps be horrified to find out there are no available jobs in their chosen career field.
At that point, they will either have to settle for a 9-to-5 job working in a cubicle at a car insurance agency, or they'll have to go back to college and go through several more years of schooling in order to choose a new career path that is more likely to result in their eventual success –assuming all goes well.
No matter what, in this scenario the person will end up in a job they never wanted, dreaming of the career they strived for, yet were unable to find a job in. This is due, in part, to a decrease in demand for non-business or non-educational occupations.
Imagine what it would be like if incoming college students could study for any career path they wanted. I mean anything. Even a job as a historian who looks solely into ancient monuments, artifacts, artwork and writing, drawing out hypotheses suggesting that our ancient world was visited and greatly influenced by extraterrestrial beings. Oh, wait.
In all seriousness, somehow, some guy was able to study for such a career path. That lucky guy was able to follow his dreams, and now he can preach about how aliens created the pyramids of Giza and posed for drawings of themselves as depictions of gods with human bodies and eagle heads on cable television.
If college students were given 100 percent guarantee that they could realistically achieve any career path they desired, then I can imagine our population would be much happier and much harder working.
I mean, think about it. If someone works for years to get a degree in history, only to be told at age 26 that they are flat broke, several thousand in debt, have no current available job related to their degree and have to either go back to school or work in a factory to survive, they would have a very good reason to be livid.
The purpose of my ranting is all about the idea of what it would be like to know that no matter what, a student could definitely get any job they wanted.
The good news is that although there is a severe decline in demand for many different jobs, there is still hope for one to achieve their dreams.
It can be extremely unlikely to find a job as a historian, an archeologist, a philosopher, a New York Times best-selling novelist or a psychologist. Due to the unlikelihood of successfully finding a career in one of these areas, some students may lose their determination and fall short of achieving their dreams.
There should be an increase in funding and assistance for students to legitimately and confidently pursue these types of careers.
If our society loses a generation of people aspiring to achieve these career paths, then at some point in the future our society as a whole will feel the strain when we are unable to understand and interpret ancient Babylonian writings and forever lose that part of early human history because we no longer have available archeologists who were able to confidently and freely train for a career in interpreting ancient Babylonian writing.
If we were able to achieve a successful career in any possible path we wanted to pursue, we'd be part of a much different society; one with a happier and harder-working population.