March 1, 2016
For the 2015 season, the Royal Purple was recognized by the Wisconsin Newspaper Association's (WNA) Better Newspaper Contest as second place in the general excellence category.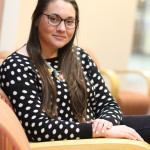 The general excellence category recognizes the best weekly newspaper at the collegiate level in the state, and the RP has been on the podium the past two years, previously holding first place.
Five staff members and RP alumni, all from the management team, also took home eight individual awards at the conference on Feb. 26, including first place in photography by former Editor in Chief Michael Riley.
Among those recognized at WNA's 162nd convention at Madison Marriott West in Middleton were Editor in Chief Vesna Brajkovic, Managing Editor Ashley McCallum, former Editor in Chief Alexandria Zamecnik and former Managing Editor Josh Hafemeister.
"The Royal Purple has a reputation for producing award-winning content, and we're all so proud of that here," Brajkovic said. "Our staff works so hard every semester and this gives us that push that says, 'Hey, our work is valuable and important. We did this together.'"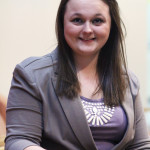 McCallum, the recipient of the 2016 WNA/Wisconsin College Media Association scholarship, which honors two "outstanding young journalists," received second place in the graphics category for her "Thirsty Thursday" graphic.
Brajkovic, a senior, took home third place in the feature writing category for her article "Cold hands, warm heart" and a honorable mention in the same category.
Zamecnik, an RP alumna, collected three awards: second place in photography and third place in the freedom of information and general reporting categories.
Riley and Hafemeister, both RP alumni, received second place in column writing for "Charlie Hebdo."
At the awards banquet, nine former RP staffers won nearly 20 different awards, including several in first place, said former Royal Purple advisor Sam Martino.
"I believe this was a real testimony to the experience UW-W students gain when working on the school newspaper," Martino said.
The next day, UWWTV attended the Wisconsin Broadcasters Association conference where Copy Editor and former Sports Editor Andrea Sidlauskas, Sports Staff Writer Adam Reed and former Sports Staff Writer Connor Moore were among the team that received first place in the non play-by-place sports programming category for "Warhawk Sports Saturday."