Life after Bernie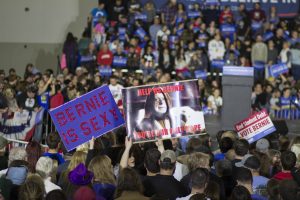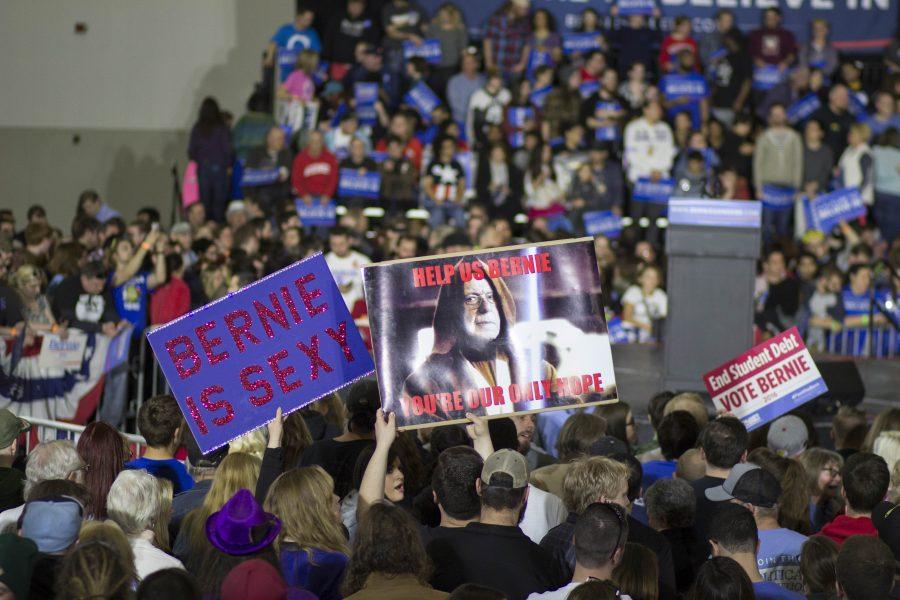 Third-party alternatives worth considerating
Dusty Hartl
June 15, 2016
If you are like me, a "Bernie Bro," then you must be having a hard time in this primary.
With Sen. Bernie Sanders (I-Vermont) down almost three million votes and all primaries finished, it's not looking good for his supporters. So, the question then appears, who should we vote for?
Sanders drew in crowds across the political spectrum. Many supporters were drawn to him because of a strong dislike of all the other candidates and came from other political parties outside the two-party system. However, now that Sanders is all but done, other candidates are looking to get the support of the millions of Sanders supporters.
With around 25 percent of Sanders supporters saying they won't complete the arrow for presumptive nominees former Secretary of State Hillary Clinton or businessman Donald Trump on the ballots this November, two additional political opponents have risen in the polls: the Green Party's Dr. Jill Stein and former Arizona Gov. Gary Johnson, a Libertarian.
In the latest RealClearPolitics poll, Clinton leads with 39 percent of the vote, Trump with 36 percent, Gary Johnson gathers 6 percent, and Stein rounds up the bottom 4 percent.
In this four way race, the two third-party candidates are already polling higher than in previous years. In 2012, Johnson and Stein polled at 3 percent and 1 percent, respectively.
People are starting to shift their thinking outside of the dominant two-party system. Many are tired of the "business as usual" politics.
Both Clinton and Trump have highly unfavorable ratings, and nearly a third of supporters on both sides of the aisle say they only support their candidate because they dislike the other candidate.
With 6 in 10 people saying they "hate" or "dislike" Clinton and, slightly more, 63 percent of people saying they feel the same way about Trump.
These numbers are a clear indicator people have started to think outside the system, and more should consider doing so.
In the last two months alone, Stein has doubled her predicted vote. Her polling increase can be contributed to her constant attempts to shine a light on the similarities between her and Sanders.
She's initiated a campaign strategy called the "Bernie Supporters Plan B." This tactic has been aiming to draw bridges with those who have opted not to support Clinton, in addition to her 5 million supporters.
However, this tactic is only drawing in the more "hardcore socialists," according to Red Alert Politics, a watchdog online publication "written by young conservatives, for young conservatives."
Red Alert Politics says it's likely those people will either send their support to the Green Party, or simply stay home.
"But, most Sanders supporters aren't ideological socialists," the website  stated. Fewer than 20 percent of millennials identify as socialists, yet usually more than 60 percent of millennials support Sanders."
When it comes to gaining the support of Sanders supporters, Stein faces a challenge.
So, where are the rest of his supporters going? Presumptively, the numbers show his supporters flocking to presumptive Libertarian nominee, Gary Johnson.
"Johnson has more in common with millennials than he does with conservatives who are dissatisfied with Trump," Red Alert Politics' website said. "Johnson is pro-choice and supports gay marriage, including forcing businesses to serve gay couples. Johnson believes 'global warming is man-caused.' Johnson believes in marijuana legalization. Johnson is a non-interventionist on foreign policy, bordering on anti-war."
He is the ideal alternative for Sanders supporters who are not as extremely left as Dr. Stein.
There have been calls to allow Stein Johnson into the debates. For candidates with virtually no media coverage, this would allow voters to see that there are more options than "bad" and "worse."
For now though, the best any voter can do is become educated on the options and topics that will be presented during this election.