Zack Hastings Goodbye Letter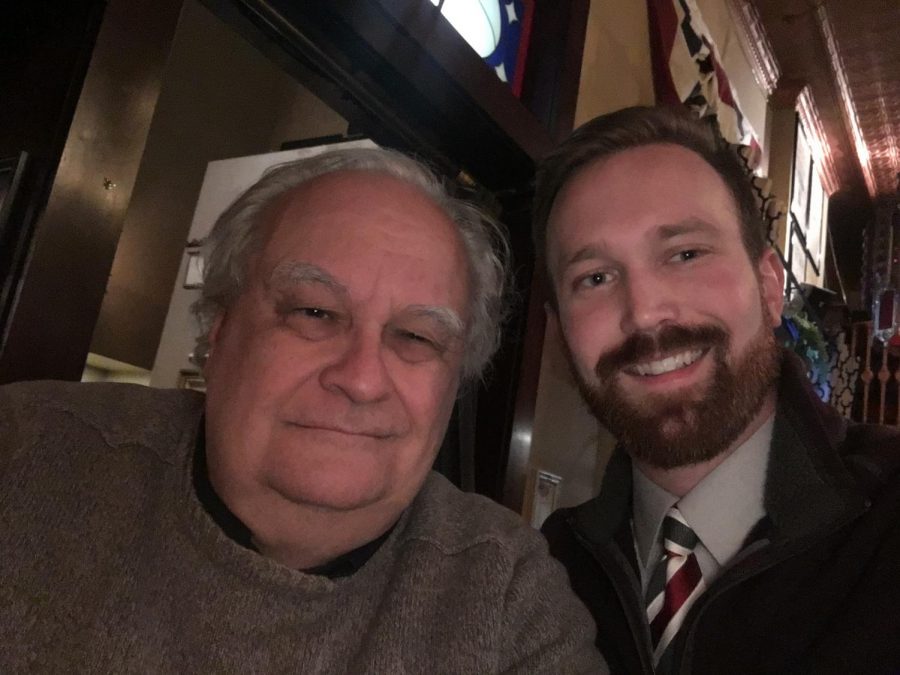 Zack Hastings, Sports Reporter
December 7, 2017
Looking back on my career at UW-Whitewater, it definitely was not the most conventional method ever. I started in the business school, but after my first semester of my junior year, I felt I needed a change of scene. I switched to Journalism and never once thought that I could actually enjoy my school work.
        I waited until my senior year to take my practicum courses because of my usually full schedule with a new major curriculum, and a new minor. As a practicum student for the Royal Purple, we tailor our experience to the field we wish to pursue. For me in particular, I was on the Sports committee, so I was tasked to cover numerous sporting events throughout the semester. This was a treat for me because it such an odd concept to me that my 'homework' was to go to a basketball game, golf match or swim meet, and write up a story about what transpired. This also required me to speak with multiple coaches which, at first is a bit nerve racking, but they all have great personalities and are extremely easy to talk to. I had an absolute blast doing so, and will be forever grateful that I decided to work for the Royal Purple. You attend production meetings and other numerous journalism related events that prepare you for the future.
        Being on the Sports committee, I worked closely with one of the Sports Editor, Kolton Hegstrom. He is a fantastic kid, even though he is a New York Knicks fan, and is knowledgeable about Journalism. If you are in to sports, I highly recommend working with Kolton and the other sports staff. But to be honest, everyone on the Royal Purple production staff are awesome and great to work with and make the experience very memorable.
        One of the more memorable moments (or nights) for me in regards to the Royal Purple was when we went to 'Meet The Media.' It was an event held by the Milwaukee Press Club and was held at the Newsroom Pub in Milwaukee. It was a great place to network with media professionals!
        It was also awesome working with Dr. Zukas. It was one of, if not his first year at Whitewater, but he made himself at home and relates to the students and his staff extremely well.
        Because I am graduating in December, I would like to thank all of these people mentioned, and everyone else I worked with at the Royal Purple. You gave me valuable experience that will carry over nicely to my future. I am very thankful to have met you all and wish you all the best in the future!
Stay cool, and go Vikes!