Formulas of love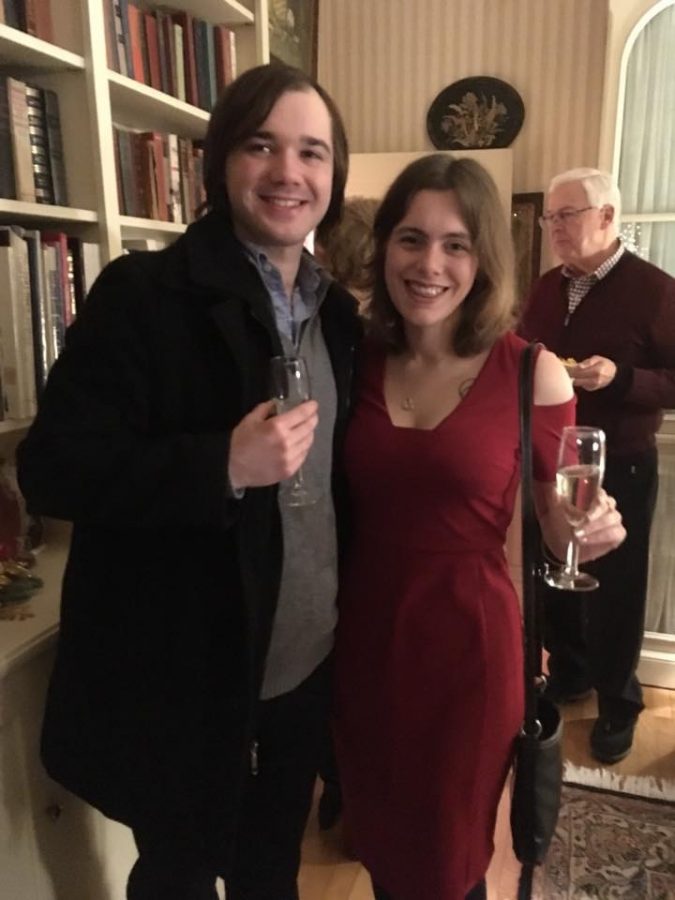 Balancing college coursework, work schedules and a committed relationship hinges upon maintaining close communication, finding common interests and having mutual respect, several students say.
When people find out some UW-Whitewater students are still dating their high-school sweethearts, the most common responses are something along the lines of "wow, really?" and "wow, that's really great!" Many college-bound couples break up during their freshman year, but those who stay together face other unique challenges as time goes on.
Senior Carmen Rick began dating her boyfriend, Eric, during their final year of high school. After graduating in 2014, she prepared to attend UW-Whitewater, whilst he packed his bags to move up to Ripon College.
The longest gap of not seeing one another in person was six weeks, Rick said. She and her significant other plan out each month based on their schedules, alternating who drives the distance most weeks.
"I pretty much date my phone, in a way," Rick joked, adding that "being in person is so much easier. It's less work… communication is our biggest thing."
Sometimes she and her boyfriend will go out for a fancier-than-usual date if they have the extra money. Other times, she'll cook at home, and he'll throw on a movie until she falls asleep.
They plan their outfits in advance, depending on their plans that weekend, Rick said. "It's something to look forward to … it helps to get through the school and work week."
When her boyfriend Eric graduates from Ripon College in May, he'll move to Indiana for graduate school to further pursue his career as an athletic trainer. After seven months of being twice the distance, Rick said she'll graduate with an art education degree in December and move to join her boyfriend in Indiana, where she hopes to find a teaching job before they eventually resettle in Wisconsin.
"From there, who knows."
Hanging out with a significant other can take on many forms in college, whether it's a study date or curling irons together.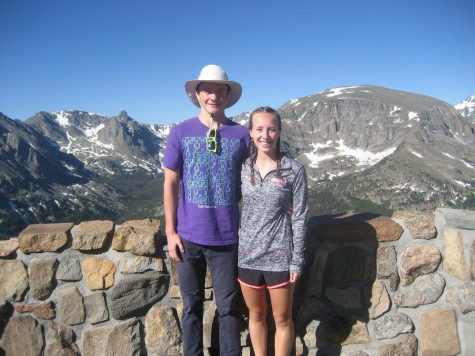 Senior Emma Schmaling and her boyfriend, sophomore Sully Bradley, stick to a fairly set routine each week. After class, they prioritize homework before working out at the gym and then eating dinner.
"It's sort of like a multitask,' Bradley said.
On nights when their workloads are more than usual, Schmaling and Bradley do their own separate things in the same place. It's not unusual for him to play video games while she finishes extra homework.
Schmaling said she has the next three months planned out, whereas Bradley likes to just go with the flow. But she says she enjoys the planning process, rather than seeing it as a hassle.
Although Bradley says he hasn't thought much about after graduation, since "it seems so far away," both he and Schmaling want to stay in Wisconsin to work after college. He plans to become a police officer; she is pursuing a degree in integrated science and business. They'll likely have to drive about an hour to work each day, but they'll be no strangers to commuting, as they managed to do so during Schmaling's initial college years, while Bradley was still working to earn his high school diploma in Janesville.
For commuting students, it can be difficult to have a social life outside of their partner and best friends.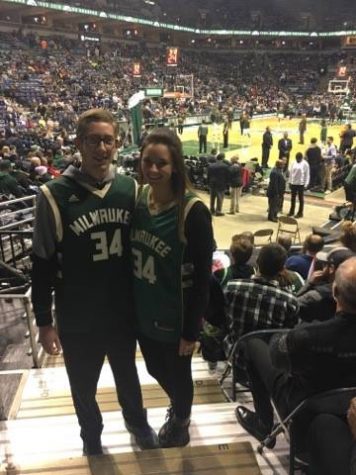 Junior Rhiannon Gregoire said she and her boyfriend, John, used to hangout with a group from back home at the UW-W campus. Now, with those friends having graduated and John holding a stable job, they rely more on one another for social interactions.
A healthy understanding of priorities is a key factor in long term relationships. When both partners agree school should come first, the relationship is often stronger, several students say. If a partner isn't willing to hang out while the other does homework, it might not last.
"Although we miss out on some experiences right now that we'd like to have, ultimately, what I'm doing right now is for us, later," Gregoire said.
She plans to attend veterinary school after UW-W in hopes of fulfilling her dream of becoming a conservation biologist in Africa. She said John thinks living in Africa would be cool, and he has no qualms about her bringing in the primary income.
"We've gone over so many different scenarios and planned for those scenarios," Gregoire said. "There's a pretty good understanding that we're going to stay together." The couple is waiting to be financially stable before pursuing marriage.
For those who haven't yet met a long term partner, the best advices other students have to offer varies from exercising patience to valuing one's priorities.
There's a lot pressure in society to find a significant other and get engaged, Rick said.
Figuring out what one wants and having standards is OK, and people shouldn't lower their standards just for one person or out of desperation, some students say.
"Go at the pace you feel comfortable," Bradley said. "Don't force it."