Soccer coach proudly reps Northern Ireland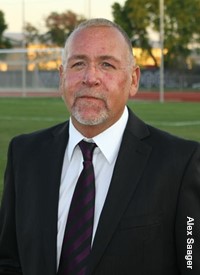 UW-Whitewater men's head soccer coach Tony Guinn has lived most of his life in the United States, but it is not the country he calls home.
Guinn was born in Northern Ireland, but because of The Troubles, a guerrilla war between the Protestants and Catholics in Northern Ireland, his family moved to Racine, Wisconsin in 1976 when he was ten years old.
"Northern Ireland wasn't a great place to be or to live in at that time if you lived near Belfast because there was so much violence," Guinn said.
Through the rest of his childhood and into his teenage years, Guinn was separated from his birthplace.
It was a decade after Guinn's departure from Northern Ireland that he would be reunited with his home country.
"It was priceless to see family, to hug them," Guinn said. "You go away, you're a little a boy, and you come back and you're a young man."
Northern Ireland was still at unrest, though. There was a heavy military presence of soldiers and tanks, checkpoints, curfews and violence between the Protestants and Catholics.
"The second day in the country I'm walking around the little town I'm from in a toy store," Guinn said. "I walked out of the store and there were soldiers all around the street patrolling. The lady in the to store told me to get back in the shop. You didn't want to be misidentified or picked up for the wrong thing."
It was not until another decade passed, when Guinn was 30, that he came back to a changed country. The military presence was gone and the border between Northern Ireland and the Republic of Ireland opened. Another decade passing saw even more progress, and The Troubles were trouble no more.  
Guinn described seeing his home country's turnaround as wonderful.
"I got to see the country go from turmoil, violence, segregation and unrest to a bustling tourist attraction that's does economically fantastic," Guinn said.
Northern Ireland's improvement opened several opportunities for Guinn, who now travels there three times a year. He owns Guinn Irish Soccer Tours, a team-oriented vacation, purchasable for soccer teams. He also goes to his home country to recruit soccer players to UW-W.
For Guinn, his Irish roots makes him the person and coach he is.
"I definitely think the Irish have always had a way with words," Guinn said. "They've always been great storytellers, writers. I'd like to think that I have inherited the passion and genuineness of Irish people."
Guinn's passion and genuineness seems to have been noticed by his Warhawk soccer players, including junior defender Jack Wirth.
"Coach Guinn is definitely someone who cares more about the person than the player," Wirth said. "His philosophy is developing us to be people after college. He's a caring guy, he treats us like all of us are his sons. It's a real family-oriented coaching style."
Despite Guinn's home country's troubled past, he embraces his heritage to the fullest. He lectures as a guest speaker for political science and sociology classes to talk about Northern Ireland's history.
"He's definitely pretty proud of where he is from," Brain Zimdars said, one of Guinn's UW-W soccer players. "I think it's part of who he is today."