Women's soccer coaches reunite
The University of Wisconsin-Whitewater women's soccer team has been striving for years to accomplish the ultimate goal of winning a national championship.
UW-W is on a seven-year streak of reaching the NCAA tournament, including two Sweet Sixteen appearances in 2011 and 2016 and one Elite Eight appearance in 2015.
In 2017, the team fell flat in the Round of 64 against the University of Chicago.
Something had to change. And it did.
This year, the Warhawks hired Ben John as a new assistant coach. John is an established soccer veteran who has worked as the technical director and senior coach for the Rush Wisconsin Soccer Club in Middleton. He also previously worked as assistant coach for Luther College (1990-92) and Edgewood College (2002-03), as well as head coach for Mount St. Claire College in Iowa from 1993-2001.
"Ben [John] brings tremendous experience on many fronts from recruiting, to strategy, and most importantly developing student-athletes for success," UW-W Athletics director Todd Garzarelli said. "Anyone who has been around Ben will tell you that we landed one of the best coaches in the region."
John, who will handle coaching the defensive side of the ball, replaced former assistant coach Matt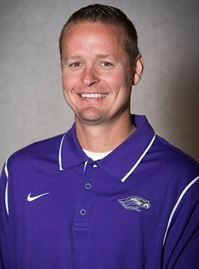 Ulhmann. Quamme noted John was his "first call" when Ulhmann let Quamme know of his decision to move on from collegiate coaching.
This is because John and Quamme formerly coached together at Yahara Soccer Club, which is now Rush Wisconsin.
"Based on my relationship and experience with Coach John as well as his
experience with Warhawk Soccer…I knew it was a perfect fit for our staff and players," Quamme said.
While the hiring process was tedious, John realized Whitewater was his best option.
"First, Coach Quamme had to know that I was the right fit for the program," John said. "Second, the Board of Directors at Rush Wisconsin had to approve the appointment. Third, and perhaps most importantly, I needed the support of my family. Once all three things lined up, I could not contain my excitement and good fortune at having secured the opportunity."
The reunited duo is looking to take the Warhawks to the next level.
"His confidence, attention to detail and willingness to communicate his expectations directly to the student-athletes will be extremely beneficial to the team this year," Quamme said.
The Warhawks are looking to improve from last season with a team boasting nine seniors.  
Also included in the upcoming roster is forward Anna Boyd, who as a freshman last season led the team with 11 goals and 27 points.
UW-W is projected to finish second in the WIAC behind University of Wisconsin-La Crosse in the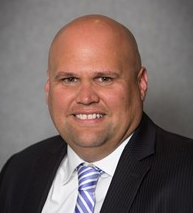 preseason collegiate polling.
With a squad of experience and increased potential, the veteran John is not taking his job lightly.
"The student-athlete is often times self-motivated, self-disciplined and keen to self-actualize," John said.  "My job is to be 'real' and truthful with players and to reinforce a culture where our engagement is meaningful and purposeful and always defined by our collective goal to excel."
Excelling in soccer or any sport can be tough for a team, but the Warhawk coaching staff and players appear composed for another shot at the ultimate goal.
"The energy and focus is at a high level so far, and Coach John's addition to the staff allows the athletes and coaches an easy transition as we continue to strive for our program's goal of winning a national championship," Quamme said.
With Quamme and John reunited, it is just a matter of putting the right pieces together in order to make the team's ultimate goal a glorious reality.