Helping 186 lives
NSLS hosts first blood drive this year
The National Society of Leadership and Success (NSLS) hosted a blood drive Sept. 10 and collected sixty-two pints of blood. American Red Cross organization facilitated and sponsored the event. The blood collected from students, faculty and community members will go to 186 people in need.
The NSLS organization, established in 2015, accepts new members through invitation only and currently has 924,988 active members at 646 colleges nationwide. The University of Wisconsin-Whitewater chapter has approximately 350 members with more than 100 inducted in spring 2018. 
NSLS chapter president Justina Zukauskaite emphasized the importance of being a leader in academics and the community. Honoring the organization's mission to "build leaders who make a better world," this year's committee made the decision to take a more active and recognizable approach to community service.
"This is the first year we're going to be doing the involvement fair, and the first year we're doing a blood drive which is something beyond our internalized induction process," said NSLS vice president Theodore Krause. "We wanted to put our name out there on campus, and we wanted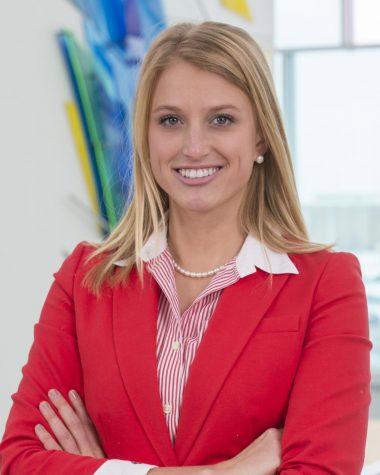 to bring something back to the community. And what better way than to bring blood—life—for people? I think that it's an honest and genuine way to reach others."
Through collaboration with the American Red Cross, NSLS wanted to solve students' unfamiliarity with NSLS and misunderstanding of the organizations standards.
"It's unfortunate for me to say that we're not open to all because we do have academic standards with our organization, but we want to encourage students to better themselves so that they can become a part of what we're doing here," Krause said.
The Red Cross shared its enjoyment in working with NSLS and has agreed to work with them in the future.
Participants shared their graciousness after donating and explained that they felt good paying it forward.
Junior Zach Pileggi said although some people might be afraid of needles, donating blood brings a lot of good.
"You have to consider that the people who are receiving this blood are probably going through much worse than having a needle in your arm," Pileggi said.
NSLS plans to host a community service event each semester and to make the next semester's blood drive even bigger. While Zukauskaite noted the external impact that community service can have, she also emphasized the internal effect it can have when you help others.
"When you do good, you feel good," Zukauskaite.
"In my opinion, I don't think there's a greater thing to give to someone than blood to save their life," Krause said.