Opportunistic squad secures huge win
The No. 10 Warhawk football team shut out their opponent for the second time this season, this time toppling UW-Oshkosh 20-0 at Perkins Stadium Oct. 6.
Whitewater's defense has not allowed more than seven points in a single game so far this season.
The Warhawks rank atop the Wisconsin Intercollegiate Athletic Conference in all major defensive categories, and they showed why against their top rival.
"Standard procedure for our defense," senior linebacker Bryce Leszczynski said. "We stop the run, we're physical and I think that showed on the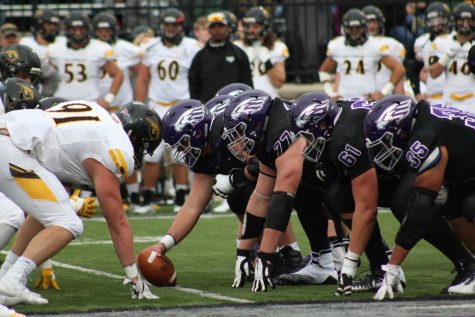 Julia Graff
scoreboard for us."
UW-O put up just 67 yards of offense in the first half and ended with 205 total yards, which in turn gave the Whitewater offense confidence to work with.
"A year ago that group, especially the front seven, was an immature defense," UW-W head coach Kevin Bullis said. "To be able to come back this year and not be emotional, to stay locked in on our process all week came to fruition out there today."
Up 3-0 early in the second quarter, the Whitewater defense stopped Oshkosh's next drive on just six plays and allowed senior quarterback Cole Wilber to take advantage on the very next offensive play by heaving an 82-yard touchdown throw to sophomore wide receiver JT Parish.
Whitewater's first touchdown drive took just 10 seconds.
"We really made a big emphasis this week to come out hot, stay hot and making plays," Parish said. "In the moment, I'm just thinking it's another ball that I catch in practice."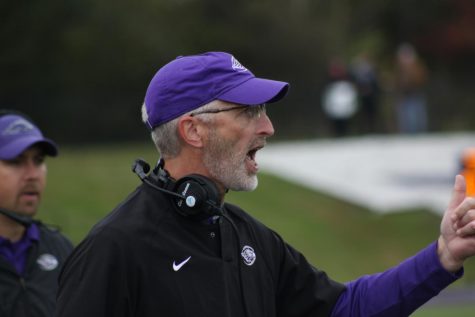 Julia Graff

Parish not only had one, but two touchdown catches for more than 75 yards. His second scoring play seemed like a sure-fire Oshkosh interception, but Parish to reached up, leapt for the ball in mid-air and took it the distance 76 yards out.
Parish added one more reception, tallying 197 yards on just three catches.
Bullis noted nothing but high praise for the young wide receiver.
"JT [Parish] is something," Bullis said. "He has great concentration. That one pass, I'm not even sure how he caught it…For him to have that type of concentration is amazing."
The Titans played very consistent offense early in the fourth quarter to get themselves as far to the Whitewater 2-yard line, but a bad snap and a targeting penalty cost them a huge scoring opportunity.
The Warhawks ended up running the ball through the rest of the game and ultimately ran out the clock to ensure a big victory.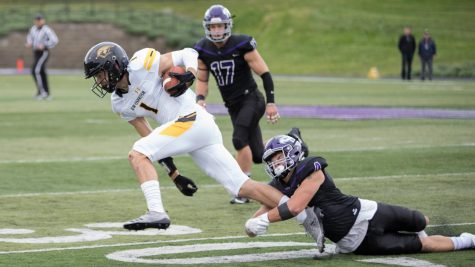 Whitewater's offense put up 371 yards of total offense, with Wilber leading the charge going 9/20 for 255 yards and two touchdowns.
With a 5-0 overall record and 2-0 conference record, the Warhawks now have a chance to clinch another WIAC championship.
"The process every day is thriving to get better," Bullis said. "That has been the philosophical basis of Warhawk football…I feel very good about where we're at, but I also feel very good about where we need to go though."
Whitewater's next contest takes place Oct. 13 at UW-Eau Claire. UW-W won last year's match up 36-3 at home.