Schulgit takes a seat
UW-W student joins Whitewater City Council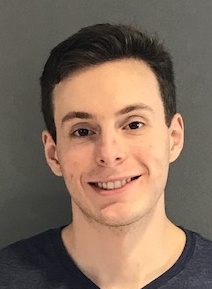 UW-W junior Matthew Schulgit has become one of the newest members of the Whitewater City Council, and has wasted no time finding his place and setting his goals.
After joining multiple student organizations and partaking in different activities, Schulgit has worked his way up throughout the years, and knew that this was something he wanted to do.
"I was always involved in student government [in high school], and student government here on campus as well," Schulgit said. "It's something I aspire to do in the future, to be really involved in the community, so it's something that kind of naturally attracted me to that path. I think this involvement is a way to kind of further that."
The appointment process for the city council involves filling out an application, which Schulgit sent in back in July. 
"The beginning of August was when the actual meeting was held for appointments," he said. "We were asked to give a speech about what we wanted to do, and they voted [at the meeting] for the selections."
Although Schulgit focused on his goals and what he wanted to accomplish, he admitted to some nerves throughout the process.
"I tend to like that aspect of it," he said. "Being able to talk to a larger audience, that's something that I enjoy, [public speaking] is something that I've worked on since I was younger. I've kind of turned it into a strength."
One of Schulgit's main goals during his term is to continue to create the synergy between campus and the Whitewater community.
"A lot of times, people on campus don't really feel like residents of Whitewater, they feel like residents of the campus," he said. "I want to bridge that gap and create more city involvement."
With Schulgit's seat comes more responsibility, but he has already mapped out how to balance his council life with his student life. 
"I'm also an SI for Chemistry 104, so I made sure to schedule that on a day I wouldn't have any meetings," he said. "I have meetings Tuesdays and Thusdays, so I have those nights cleared."
One thing Schulgit would like students and the community to know is that city council meetings are always open, taking place every other Tuesday at 6 p.m.
"We might have [a meeting] on campus as well," he said. "People are invited to come to that, and any council meeting."