Star Quarterback Transfers to UW-Whitewater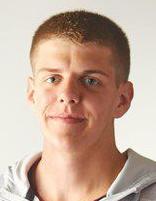 When Evan Lewandowski stepped into the Warhawk football stadium in a Lacrosse Eagle's uniform last season, he had no idea he would return in 2020, but as a Warhawk. A talented quarterback out of Lake Zurich, Illinois, Lewandowski's first two seasons of college football were played with the Lacrosse Eagles. After the completion of the 2019 season, Evan decided to enter the transfer portal. The transfer portal in college football allows players more transparency in the transfer process while empowering student athletes to make known their desire to consider other programs. The University of Wisconsin- Whitewater was the first to reach out to Lewandowski. 
"I give Coach Greg Jennings all the credit for recruiting Evan into our program," Head Coach Kevin Bullis said. "Each Coach is responsible for scouting out their position and when Greg saw Evan in the portal, he wanted to jump on it. I am enthused to have Evan join our talented group of quarterbacks. They push each other to be the best that they can and that is exactly what we need."
Evan Lewandowski threw for 193-253-12 in 10 games, completing 57.4 percent of all passes. He averaged 280.4 yards per game and threw for 28 touchdowns. Lewandowski shattered not only Lacrosse records, but WIAC records as well. He is currently the holder of single season touchdowns (28), and single season passing yards (2,804).  Quarterbacks Zach Oles and May Meylor shared time in the quarterback position for UW-Whitewater last season. Oles threw for 119-212-10, averaging 125.8 yards per game. Meyer shared similar statistics throwing for 112-190-9 and 97.6 yards per game. The pair combined brought in 23 Warhawk touchdowns. 
"I plan to absorb everything I can from my coaches and teammates during this off year. I want to get comfortable with the guys. Knowing I can play at a Big 10 level, I want to bring that level of intensity to Whitewater with me," Evan Lewandowski said. 
Before committing to the Warhawk football program, Evan planned to attend Maryland, who plays in the Big 10 conference. After making the commitment to Maryland, another quarterback transferred in whom Evan believed would make securing his playing time much harder. At this time, Lewandowski decided to look more into the Warhawk football program. 
"I wanted to guarantee myself at least two more years of football. I am really grateful for the opportunity Whitewater has given me," Lewandowski added. 
Normally after transferring in conference, a player is required to sit out for one season, but because of COVID-19 and the cancellation of the 2020 Wisconsin Intercollegiate Athletic Conference football season, Evan will be able to suit up next fall. 
Without the need to plan out fall practice schedules, coaches have taken advantage of the opportunity to do more recruiting than usual. 
"Recruiting never sleeps," Ryan Callaham, Interim Director of College Athletics said. "Coaches haven't had a day off since March"