Mammoth Hike challenge to honor legacy
One of Wisconsin's greatest treasures, the Ice Age Trail is a thousand-mile footpath highlighting the landscape features left by an immense flow of glacial ice about 12,000 years ago. 40 years ago, this trail became an official National Scenic Trail, and to celebrate, the Ice Age trail Alliance is hosting the Mammoth Hike Challenge throughout the month of October, but encouraging registration now.
The Mammoth Hike Challenge is simple. Hike 40 miles on the Ice Age trail throughout the month of October and visit three of the Trail Communities to earn a hiking certificate and a limited-edition patch celebrating the 40th anniversary. 
Amy Lord, the Outreach and Education Manager of the Ice Age Trail Alliance believes that this will help preserve the ice age trail for many years to come, and expresses her hope into being able to contribute to it as well.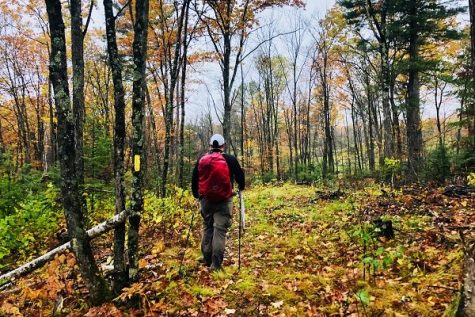 "The Ice Age Trail is a legacy. It is one of 11 National Scenic Trails in the country, and I want it to be protected. I also want it to be sustainable for us today, and for many future generations to come."
This event was not originally planned. After Covid-19 essentially shut down what we believed to be normal, the Ice Age Trail Alliance came up with this event to be able to still promote tourism to the trail while also ensuring safety to everyone hiking. 
"This event really happened because of the pandemic, truly,' said Lord. "We were able to get a grant from the Department of Tourism because of the pandemic and safer at home order issued by Governor Evers. They had changed the grant application process, and we applied for a marketing grant – we wanted to encourage people to get out and explore both the trails and the trail communities surrounding, and the weather in October is generally perfect for these types of activities."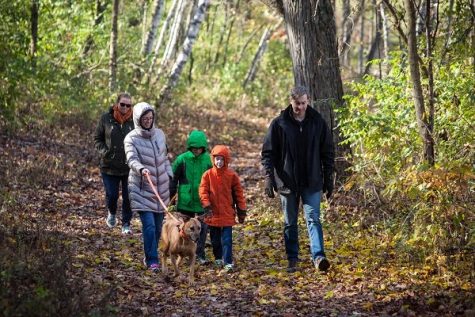 Most of the hiking trails are the classic off road experience most hikers desire. However, there are segments that lead hikers straight into thirteen Wisconsin communities,which Whitewater itself is a part of. In a statement on their website, the Ice Age Trail describes these sections of the trails as 'by design, as the Ice Age Trail is meant to connect people to communities.'
The Mammoth Challenge is also to help promote tourism in the area of these Trail Communities. In a 2020 study done by the Fiscal and Economic Research Center at the University of Wisconsin-Whitewater, the economic impact of The Ice Age Trail has resulted in about 3,616 full time equivalent jobs, $355 million in annual economic activity, and over $106 million in wages. The full details to the study can be found at this link: https://www.iceagetrail.org/wp-content/uploads/FERC-Use-Study-IATA_IANST-2020.pdf
With Whitewater being a part of these Trail communities, it is important to give back to such a vital part of tourism in the area. Registration for this event is free for people of all ages and all abilities. The forty miles can be done in any way desired, whether that be walking, running, biking, and can be completed throughout the entire month or done within the week. Registration for this event can be found on the Ice Age Trail Alliance's website at https://www.iceagetrail.org/mammoth-hike-challenge/.
"People are hiking more now than ever, and we need that natural space, public areas where people can go and find peace. I encourage everyone to be able to find that peace by doing this challenge," said Lord.