"The Sun Goes Around the Earth and Gives Us Life" 
Native American Heritage Lecture Series
How far in the past must we go to call it history? How much planning must we do to prepare for the future?
Those were just a couple of several perplexing topics discussed by Dona Yahola at the Native American Heritage Lecture Series Nov. 10. Yahola's presentation "American Indians: Making connections with our past to the future" also addressed Standing Rock, Indigenous women, stereotypes, mascots and Covid-19. 
She brought her expertise in education and social services to the lecture, and is currently an intensive case manager at the Gerald L. Ignace Indian Health Center in Milwaukee. Yahola was born and raised there as well, later graduating from Concordia University with a bachelor's degree in elementary education in 1991. She also holds two merit-based master's degrees: one from Oklahoma City University in gifted and talented education, and the second from Oklahoma State University in educational leadership studies.
The lecture began with a song given to her from one of her spiritual brothers. The song title translates to, "The Sun Goes Around the Earth and Gives Us Life." 
"It makes you think about the connection we have to the earth, the universe, the planet, stars and animals. It makes us recognize that we are all related," Yahola said. 
Yahola believes that knowledge is power, and that everyone has a right to live in a healthy mental, physical, emotional and spiritual state of wellness and harmony with their own spirits and within the communities in which they live and work.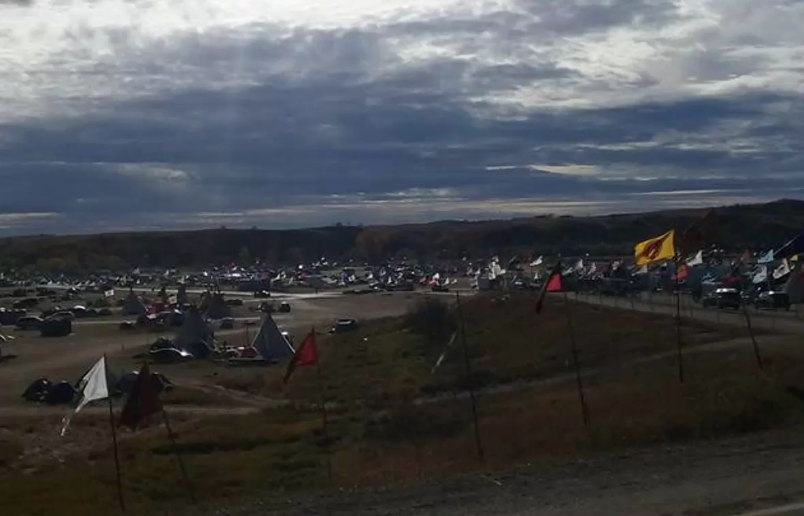 "Our knowledge carrier tells us everything has spirit. Fear, anger, frustration, disease and sickness are all negative spirits. All this negative spirit has spread to our social groups and our communities," according to Native American leader Isaac Murdoch, which Yahola quoted. 
In regard to health, some Native Americans view the Covid-19 pandemic differently than the mainstream population, according to Yahola. 
It was interesting to see the different viewpoints that some have about the virus. Dr. Oz, a professor here on campus and the AVC for student diversity, engagement and success, said, "It was nice to learn more about Native American culture, and how they view things like the pandemic," said Assistant Vice Chancellor for Student Diversity, Engagement and Success Ozalle Toms. 
Another prevalent issue in 2020 that was discussed included the portrayal of Native Americans through mascots in sports. 
"Are American mascots a positive way to portray Native Americans?" asked Yahola. "Well, the results vary depending on who you ask."
Her thought process was that many people have no contact with Native Americans, and mascots are their only exposure. When there are harmful chants in sports along with the negative portrayal of some mascots, Yahola believes this is very dangerous to society, especially children. 
Final topics of the lecture included the roles of Indigenous women and Standing Rock. In 2016 alone there were over 5,000 missing Indigenous women, but only 160 of those were official documented cases.
"Mainstream America does not want to recognize us, and we're not invisible," Yahola said. 
Other people see the lack of recognition many are receiving. Keith Malueg, the Academic Network and King/Chávez Scholars Graduate Coordinator hopes the university's work can help increase the perceived importance of Native American heritage on campus and in socity.
"I see everyday the lack of awareness for Native Americans and the disregard for their culture," said Malueg. 
It's a constant battle for many Native Americans to get the recognition and basic respect they deserve, but Yahola will do whatever it takes to spread knowledge and wisdom about their heritage. 
Dona Yahola taught for 20 years in the inner city of Milwaukee, at the Indian Community School and at two Wisconsin Ojibwe reservations. She is also a former associate lecturer at the University of Wisconsin – Whitewater where she taught courses on contemporary Indian issues and about teaching in a pluralistic society. To watch "American Indians: Making connections with our past to the future" visit https://www.uww.edu/sdes/lecture-series.