COVID-19 testing increases amid holiday season
COVID-19 testing increased as the holiday week began to approach. Going home for Thanksgiving, rewarding responsible behavior, or simply being a good Samaritan all drove people to the testing centers available on campus.
Staying on campus until Thanksgiving break was the goal for the University this year; accomplishing it was due to everyone's combined efforts. It was a rough start trying to get students to get tested, but recently those numbers have continued to go up, and the university has been able to have a better understanding of where it stands.
"We hosted a pop-up center clinic and incentivized students with $10 Amazon gift cards donated by DLK, and we also had an entry to win $500 towards tuition. With that incentive, we had over 550 students tested, which is the most we've had tested in a single day. Ever since then, in our other testing sites we've seen our numbers increase," said Jody Wentworth, student body president. 
This is just one example of how UW-Whitewater has tried to encourage students to go out and get tested. There have also been other social media giveaways, free coupons, free food, and encouragement of wearing masks. Tests are averaging about 180 per day. However, that is still a small percentage of the entire student population. Trying to get everyone tested continues to be the goal to reach.
However, there are also students that get tested not solely based on the nice gifts. 
"I came in contact with someone that came back positive, so I wanted to make sure I wasn't as well. Luckily the PCR test came back negative," said Junior, Andy Dominguez. "I think it's great what they're doing, but it was too small for the number of people, especially if people think they might be positive."
As of Nov. 23, 655 students have tested positive for COVID-19. Students have been able to get tested at the University Health and Counseling Services. Since testing became available, the UHCS has tested over 5,500 students with the antigen test. The recently opened William Testing Center for the community has tested over 2,600 individuals. 
"In the William Center we usually see somewhere in the area of 400 community members per day, 50 to 100 employees, and 50 to 100 students," said Chief of Police and Emergency Operations Center chairperson Matt Kiederlen.
For the following weeks, the William Center will only test 250 community members per day and 200 students. 
The university first performs antigen tests, which take about 15 minutes to show results. If positive, they follow through with a PCR test. As of Nov. 23, there has been a total of 1,533 tests done and 502 of those have come back positive.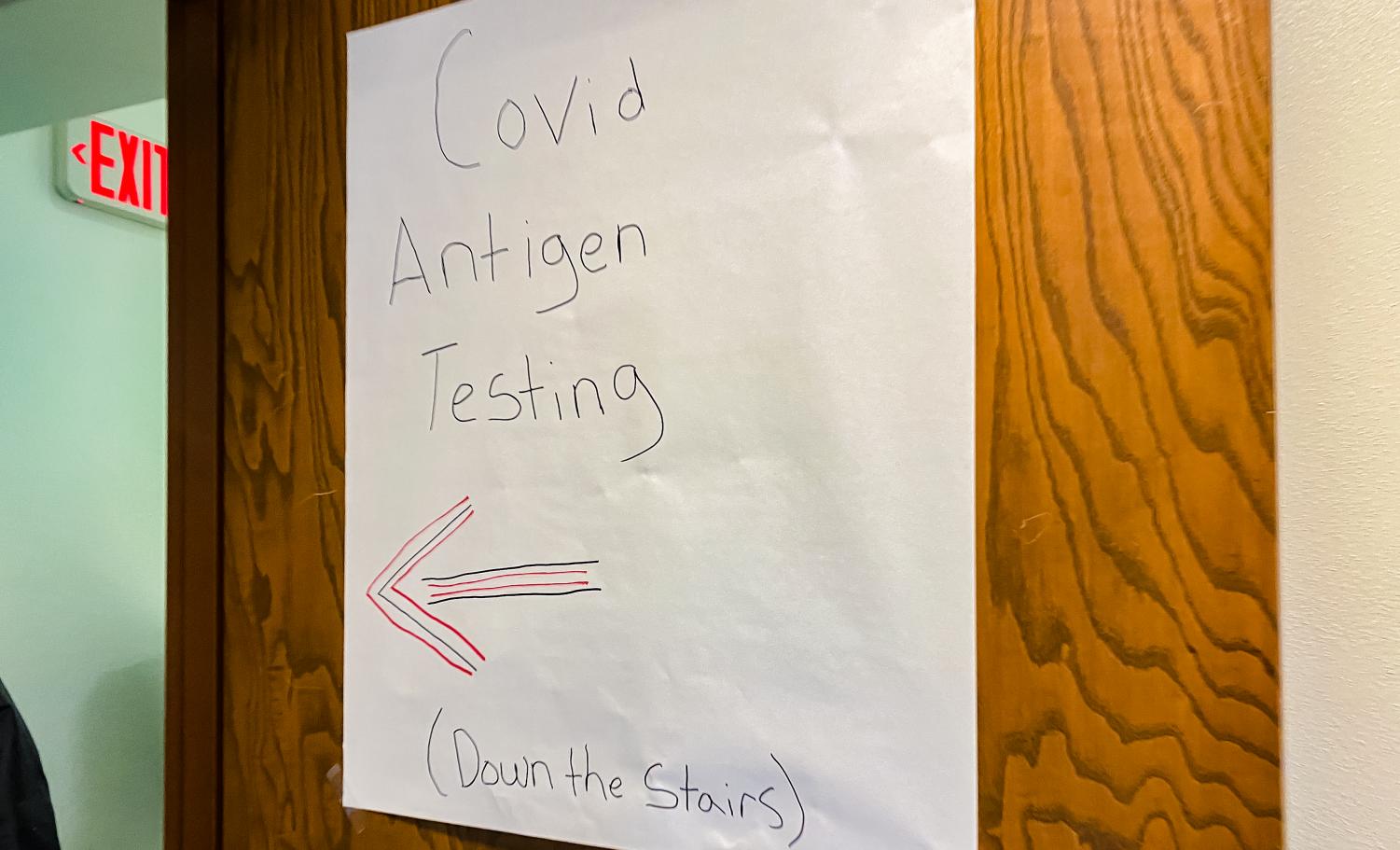 The action that follows may vary depending on the severity of the situation. 
"If a student has a positive antigen test and they do not have any risk factors, say, they are not a close contact or have symptoms, then they are put into quarantine until their PCR comes back. If the PCR comes back positive they are then put into isolation. If a student has a positive antigen and has risk factors, we put them into isolation right away," said UHCS Wellness Coordinator Erica Fischer.
Currently, there are only a total of 4 students in Clem Hall both for isolation and quarantine. That leaves 165 spaces available. 
Holidays are a time to enjoy with family and friends. To ensure everyone's safety, UWW has asked students to get tested before and after the holidays. Testing is the most important safety measure anyone can take during these times.
Beginning in the spring, mandatory testing is likely to happen. 
"This means students will have to get tested once a week. It is still in the works, but it is definitely something that can happen," said Wentworth. 
At this time, the UW-Whitewater community should be proud of their accomplishments and continue this responsible behavior moving forward. 
"Thank you to UHSC and all that they do for testing. They work all day every day to test as many students as they can. It definitely can't be easy," said Wentworth. 
Visit the UWW COVID-19 testing page to schedule an appointment.