Stories of love and wisdom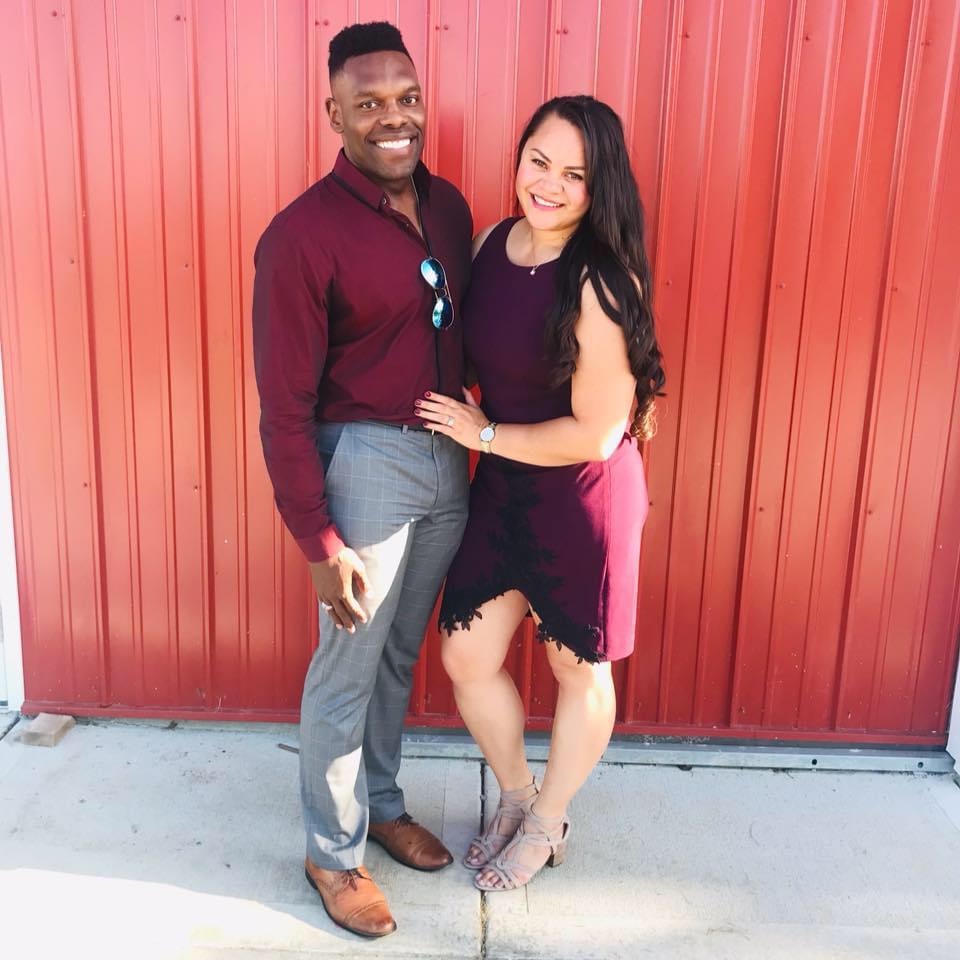 For Valentine's Day, the Royal Purple interviewed campus members whose spouses also work at UW-Whitewater to get insight into what it's like to work with a loved one. 
Cameron Clinton-Earl and his wife Karen both work on campus, but in separate departments. Cameron, originally from Milwaukee, works as Academic Success Advisor and his wife Karen, from the Kingdom of Tonga Island, works as housing manager for the Lee/Bigalow student housing complexes.
"For me, seeing new cultures and just the whole adventure of parenthood and doing it together has just been very rewarding," said Karen. "I really appreciate Cameron's willingness to work through things and his openness to learn new things has been such a blessing. He's super kind, very kind, and is willing to do whatever it takes to take care of the family."
The Clinton-Earls relationship started 10 years ago while in college at Northern Illinois University. Cameron was a defensive lineman while earning his BA in psychology and Karen had moved to the U.S. after high school to join the military. After completing her service, she continued her education in Family Consumer and Nutrition Sciences when she met Cameron. They started out as friends and their  relationship grew. After college, they married and now have a 16-month-old little girl. They will be celebrating five years of marriage in May. The Clinton-Earls were able to highlight some of the great experiences they have had as a married couple. The first was seeing Karen's family in her home country of Tonga and the second being raising their 1-year-old daughter. 
"It's been a wonderful journey to this point," said Cameron. "One thing I love about Karen is her love and kindness towards me and also her resiliency with coming to a new country and entirely new environment. It is ultimately what brought us together and it's just amazing how life plays out."
The Clinton-Earls did also make a point to note that relationships do not come without their challenges and took the opportunity to offer some advice to emerging couples. 
"Marriage doesn't come without its challenges," said Cameron. "It boils down to are you willing to work through that? No relationship is perfect. It's about remembering your 'why.' 'Why did I get involved with this person?' and being committed to the relationship." 
Royal Purple also sought out the insights of Dr. Brenda O'Beine who serves as chair of Counselor Education. She has been a faculty member at UW-Whitewater for 42 years along with her husband Dr. Clifford O'Beirne who works in the Psychology Department. 
"Relationships take work and I think what I've discovered from a lot of clients with whom I've worked is that they anticipate that at some point relationships just take care of themselves and they really don't make any effort. It's not how it works," said O'Beirne. 
O'Beirne shared how she and her husband continue to sustain their long lasting relationship. 
"There's a number of things we have done. The first thing we have done is committed to loving ourselves and each other. In that process we've continued to remain open about what we're experiencing-what we want, what we need, what things might be missing. Sometimes we have really individual lives from each other, and we desire and need to be ourselves. So we both value our individual contributions to our relationship, and what we both give to the world. We also know, though, that we need to give to each other and make that commitment of time," said O'Beirne.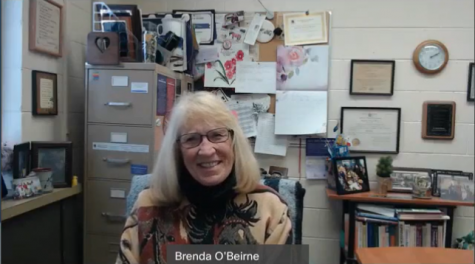 Both O'Beirne and the Clinton-Earls made similar comments in regard to the bombardment of social media, and its effect on new relationships. 
"For the generation now, there is so much on social media," said Karen Clinton-Earl. "There's a lot of the comparison game where they see people with successful relationships and don't know the full story. So they have these high expectations or are putting these high standards on their partner sometimes that are just unrealistic." 
O'Beirne also made a comment about the emphasis on marriage ceremonies in today's culture. 
"I've always said that I would really like to write a book called 'Beyond the Wedding Dress' because I think that there is just so much emphasis on the ceremony and the public affirmation of love. Not to say that the wedding day doesn't matter, but the rest of your life matters even more."