Support for our Asian and Pacific Islander communities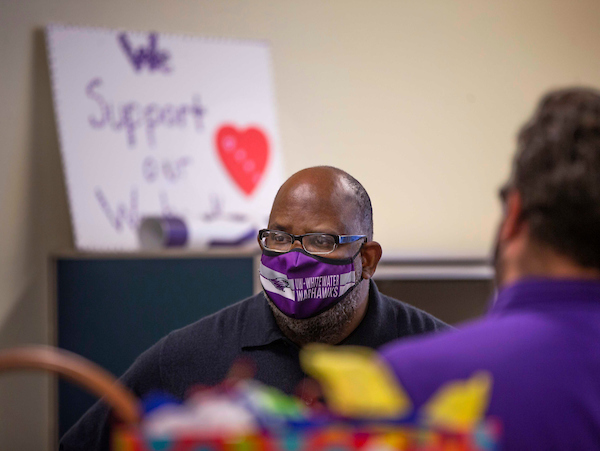 My Dear Warhawks,
I was so saddened to see that our nation and region are in mourning yet again. On Tuesday, March 16, news agencies reported two cases of loss of human life. In Oconomowoc, two people were killed in a warehouse shooting. In Atlanta, eight people were killed, including six Asian women.
It leaves me utterly speechless and represents a tragic loss of life. The University of Wisconsin-Whitewater pauses to mourn the loss of these persons. 
Due to COVD-19, Asians, Asian Americans and Pacific Islanders have been the victim of acts of racism and violence. As your chancellor, I will not be silent when there are those who are threatened, intimidated and afflicted by anti-Asian hate crimes.
While I understand that this is a national issue, we must rally together to ensure that all the citizens of our community are valued and respected. As Warhawks, it is our responsibility to uphold the tenets of the core values of the university. UW-Whitewater strives to be a welcoming and affirming environment for all. We espouse to live our core values to serve every member of the Warhawk family.
I understand that for many these are difficult times, but we must remain resolute in our convictions. Stop APPI Hate http://stopaapihate.org is a tracker of hate and biases against Asian Americans. I encourage you to view. While we are hopeful that these types of behaviors are not continuous, we must be vigilant and diligent.
If you know of anyone or have experienced any racial incidents, please make sure you file a hate bias report form https://www.uww.edu/division-of-equity-diversity-inclusion-and-support-programs/hate-bias-reporting-form.
United we stand with our Asian, Asian American and Pacific Islander community members. 
We are better together, 
Dr. Dwight C. Watson
Chancellor