Get your explore on with StriveOn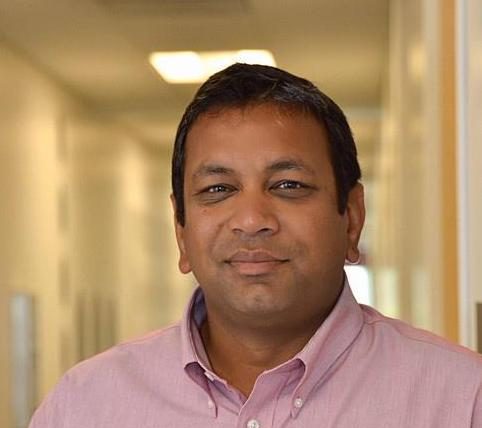 Have you ever been to a new city and wondered, what do we do now? StriveOn is a new app, that allows users to explore their immediate surroundings for unique local offerings. 
"When you go to a local town or community, what you're always missing is the local information," explains StriveOn founder Choton Basu.  
Professor in Information Technology and Supply Chain Management and founder of Slipstream LLC is the brains behind the new technology making its way into our local communities. UW-Whitewater's innovation center has been supporting the development of the app and its contents. Innovation Center director Mark Johnson has been working closely with Basu on this project. Johnson sees a need for this technology in order to encourage community engagement and economic development.
"I believe StriveOn is well-positioned to provide new opportunities for Economic Development to communities implementing the platform in the wake of the pandemic by providing unique and local engagement of its users with local businesses," states Johnson.  
Basu's initial inspiration was his many travels around the world and his fascination with history and culture. He's specifically interested in the human story found in each community. Basu wanted to share the stories of communities and thought an app would be a great way to get the experience of a guided tour without the costs and hassle. 
"Would you prefer a guidebook or a tour guide? We want to be that local guide in your pocket," explains Basu.
One of the features offered by the app is the ability to explore your current location. The types of attractions vary depending on the city or town, it could be a local ice cream parlor or a spooky cemetery tour. In the future Basu hopes to include recorded guided tours for a small cost to users, creating steady revenue for local tour guides.
"We believe that every location has a story, and that story told the right way can have an economic impact for that community because it drives tourists and people to the community. It engages people with the community or location," explains Basu. 
Whitewater and its residents are lucky to be the most developed community on the list so far! The Whitewater location includes the Stories of Whitewater Tour. This is a tour around the city of Whitewater, a total of 1.7 miles, guiding users to multiple areas. The haunted water tower is a stop on the tour, where users can watch a video that explains the legend. 
Although the app currently only has maps and attractions for 22 local communities in Southern Wisconsin and a few other locations in the USA, Basu hopes to expand the app's coverage in the months and years to come. He even hopes that more communities will get involved and create challenges, scavenger hunts, and coupons for users.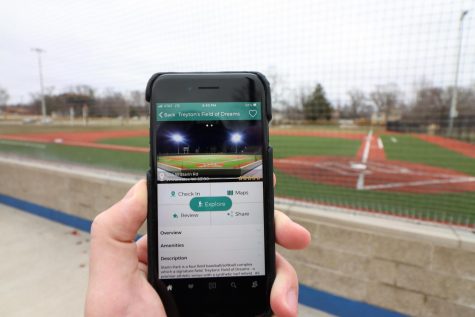 The app brings users into the areas for something entertaining and gets users to engage with local restaurants, hotels and stores, which has a positive economic impact on the community. It's a win-win for everybody. A student visiting Whitewater on a school tour may use the app to explore the local area, leading them to a great lunch spot, thus supporting local restaurants. 
Content creation is currently the biggest challenge for Basu because he is unable to create data for each community. Communities are supported and encouraged to develop their own content, which will allow them to present users with the best local engagements of their cities and share their unique stories. Maybe the unique history of some street art in town or the Italian restaurant's most popular meal, inspired by family recipes. After developing the unique content, it can be modified and expanded.
"We are intentionally biased to help small and medium sized communities. I have a hard time driving through such communities and seeing the downtown shops all shuttered up," states Basu. 
So far, one of Basu's biggest success stories with the app was the Mammoth Hike Challenge, which attracted a number of new users to the Ice Age Trail. Although people are coming to these areas to explore the hiking trails, users can use the StriveON app to find local restaurants, cafes, shops, local stories, and hotels to add to their trip. 
The trails were so pleased with the StriveOn app, they have created an educational program for students on field trips. While visiting the trail, students can open the app and listen to content that explains the glacial features, which can be seen there. This is an example of just how diverse this app can be. As a professor, using the app for interactive education engagement is one of the priorities. 
"Technology used correctly makes us more human," Basu claims. With StriveOn communities are able to share their unique local stories and users are able to explore a city while supporting local businesses.