'He fought for the inherent dignity of all persons'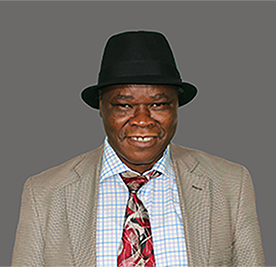 The Civil Rights Movement of the 1950s and 1960s led by the dynamic and charismatic leader, Dr. Martin Luther King Jr., was the African-Americans' epic struggle for racial integration, equality, and justice in the United States of America. The Civil Rights Movement was an attempt through 'direct action' politics to change some basic political and social practices that segregated African Americans and bring them into line with what some writers labeled the "American creed."   The philosophy of nonviolent resistance, according to Dr. Martin Luther King Jr., provided a key to building a more integrated and just society as well as an attractive strategy for those who want to struggle against racial injustice and inequality. King believed that, if injustice were to be attacked and overcome through the strategy of nonviolent resistance, it would then lead to the creation of a "beloved community" in the United States.
The Civil Rights Movement espouses large-scale collective action and encourages people to press their appeals, not only upon the political elites (legislators and bureaucrats) but also on the American public opinion generally. Direct action movement politics involved its marches, boycotts, "sit-in", demonstrations, civil disobedience, and protests, to challenge segregation in public accommodations. These tactics attracted the attention of the media, conscientious members of all races, and the consciousness of both actual and potential supporters.  The successful 1963 March on Washington and the subsequent passage of the civil rights and voting rights Act in 1964 and 1965 respectively represented the high point of the Civil Rights Movement. The passage of these legislations profoundly changed American politics and society. However, a lot of data and statistics on the racial inequality of African-Americans in the US show that a lot hasn't changed since the time of Dr. King's life.
    What would you say are the biggest structural issues in our politics and society that stand in the way of significant change?
In spite of the progress made during the era of the Civil Rights Movement, issues like systemic racism, racial discrimination, and marginalization continue to remain powerful determinants in the life chances of most African-Americans. While it is true that some African-Americans have entered into the middle class as a result of past government programs that assisted racial minorities, a significant number of them are still overrepresented at the lower end of the income, educational and occupational hierarchies of our society. The employment and income gap between whites and blacks continue to grow larger as opportunities for racial minorities become less available. The isolation of African-Americans and other racial minorities in the urban centers of America, where private businesses, employers of labor, and decent schools are less available, have also made it more difficult for African -Americans and other racial minorities to make the necessary socio-economic and political progress that will close the racial inequality, and thus, reduce disparity in our politics and society.
    What can we do as college students to make an impact?
College students can definitely make an impact through their interest in studying the problems that affect racial minorities as well as through their involvement in social activism. For example, most white Americans continue to interpret the issue of racial inequality in terms of personal variables-less ability, less willingness to learn, rather structural factors such as discrimination and institutionalized racism. College Students can also make an impact by continuing to engage in political and social activities that can change the status quo and improve the position of racial minorities in our society especially the African American community.
    What are the most significant contributions that Dr. King made that you think are overlooked, but should be remembered the most?
There is no doubt that Dr. Martin Luther King Jr. achieved a lasting legacy as well as made significant contributions that profoundly changed American politics and society by helping to enshrine a nonviolent mass protest as the primary strategy of the powerless in their struggle for justice, equality, and freedom. He not only fought against racism and discrimination but he also fought against mass poverty and militarism.  He campaigned against the Vietnam War on moral grounds. He fought for the inherent dignity of all persons to be universally recognized, regardless of their race or background.  He fought against social and economic inequality and was killed while organizing a "Poor People's Campaign." He even went so far as to argue and advocate for a universal basic income.