The diversity of discrimination
In the words of UCLA HEad Coach John Wooden, "It is the little details that are vital. Little things make big things happen." This holds true for both positive and negative experiences. Acts of discrimination impact an individual significantly and that was made obvious at a diversity workshop held Aug. 31. 
Both faculty and students attended this detailed workshop,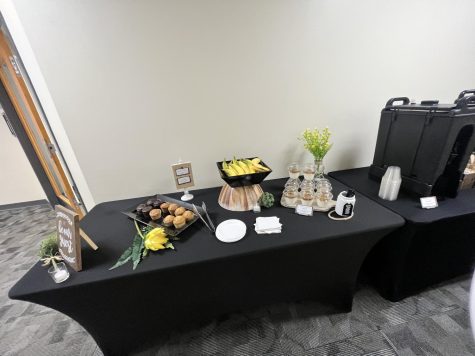 dedicating the majority of their day to expressing vulnerability with their peers and sharing their experiences on discrimination. Julie Minikel-Lacocque and Dr. Logan Edwards, both assistant professors of Education at the University of Wisconsin-Whitewater, hosted this event in an attempt to spread awareness about the importance of this subject. 
Being that this workshop was intended for individuals who resided on the university's grounds, one of the purposes of this workshop was to inform its attendees about the importance of intention versus impact. Words can be misinterpreted and often what is intended is different from what it came off as. Throughout the exercises in this session, those who attended were taught a variety ways they can amend their speech so that their intent becomes more clear in their actions. 
Yadira Foulker, assistant professor of Education and Assistant Coordinator for Institutional Research and Planning and Academic Assessment, reflected on one of her favorite moments from the workshop, claiming that it made her realize that even people she thought were completely different from her had at least one thing in common with her.
"I think the most moving part was probably the shared stories because it made me realize that we are all just humans with a lot more in common than we think, despite outward appearance," said Foulker. 
One principle of focus in the workshop speaks about how attacks on leaders are a form of oppression, and how that is also true when attacks are placed on students. Using one's role – regardless of rank in a system – in an attempt to intimidate or lower someone's self worth is a form of harassment, and often discrimination plays a key role in this. Recognizing discrimination is the first step in making real change against oppression, so it is important that people educate themselves on the matter.
Dr. Logan Edwards and Julie Minikel-Lacocque plan to host more sessions regarding the importance of diversity throughout the year. To learn more information and to reserve a seat, visit the events calendar on the university website.