The importance of mattering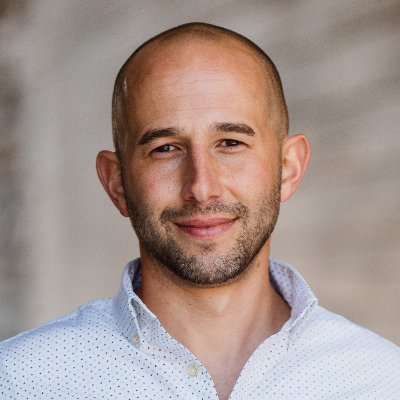 As a university, inclusivity is a vital aspect in ensuring students feel welcome on campus. Efforts to improve diversity and create an inclusive culture include using resources to award grants and scholarships to those in need. They help ensure that people from different backgrounds, cultures and abilities have equal opportunities in the institution, as well as equipping people who have the ability to help improve students' lives while on campus. 
On August 24, 2022, Zach Mercurio visited the Young Auditorium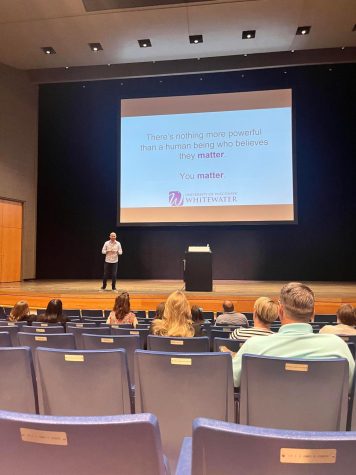 at the university to speak on the importance of mattering. Both faculty and students attended the conference, gaining significant knowledge from his presentation on how to impact others with their significance. He spoke about the psychological and physical effects of experiences of mattering in a person's life.
Sedasia Washington, a Human Resources and Diversity Student Assistant, attended the workshop. She adapted Zach's "so that" mentality and instantly felt more important in her standing in the department.
"Before the session, I did not take into  consideration how influential my position could be seen," said Sedasia. "It's more than just completing HR functions because that's my job. I complete HR functions so that employees can have a smooth transition into their new positions."
Zach's journey into this field started during his first job after college. All of his coworkers were talking about their plans for the weekend, and he thought it was unbelievable how normal it was to only "live" for two-seventh of their week. 
"I met a lot of people along the way that focused on their contribution," Zach addressed. "My current goal is to help as many people as possible commit to creating mattering for other people. I really feel like most of our world and societal problems are a result of anti-mattering."
Zach emphasizes the importance of putting forth the effort into helping others, even if it is doing something small. Sometimes, the smallest acts can make the biggest impact on someone's lives. 
"Mattering happens in moments," a viewer mentioned. "They're usually spontaneous and happen unexpectedly."
Stephanie Harttman, an HR manager for Benefits, Wellness, and FMLA, had a huge part in orchestrating this workshop. After hearing Zach speak at a conference in 2021, his words really resonated with her.
"We've all been through so much with the pandemic to spread the message that everyone on this campus matters I felt was important," Stephanie spoke, touching on her favorite moment of the presentation. "My favorite part was watching the audience's engagement, the smiles in addition to the gratitude and conversations they had with Zach after the presentation."
The author currently has one book published – The Invisible Leader: Transform Your Life, Work, and Organization with the Power of Authentic Purpose – which is focused on providing its readers with the tools to activate their purpose and create a lifestyle in which everyone is aware they matter. He is hoping to add to this collection with a research-based novel on how people can and have experienced mattering in their lives. 50 diverse applicants will be selected in the upcoming future. The goal throughout the research is to find both similarities and differences throughout their experiences. He has posted a recruitment ad on his Linked-In page in an attempt to draw awareness to his work.