Supporting dreams and becoming family
Latinos Unidos Annual Cookout
At Starin Park, Latinos Unidos held their annual back to school cookout Thursday, Sep 15, 2022. The cookout has been a tradition on campus for the organization since the 1990s, but like all other organizations, they have not gathered to share such an event with the campus community since the pandemic. The cookout marks the start of many events for them to get students involved and get their name out to the campus community.
"It's been awesome to be able to start having this inclusivity of other organizations and getting everyone involved, enjoying some food, meeting new friends, and bringing new people to introduce them to the community," said Junior Elementary Education Major Haley Ojeda who serves as Latinos Unidos' Secretary.
Latinos Unidos as an organization originally evolved from the group M.E.C.H.A. which stands for Movimiento Estudiantil Chicano de Aztlán which translates in English to "Chicano Student Movement of Aztlán." The goal of the group was to create a space for those of Latin descent of Latin Identity to come together. Latinos Unidos does the same by bringing together all who identify as Latino, Latinx, and also those who are interested in learning more about their culture, politics, and education. They also work with other Latino organizations such as the Spanish Club and Voto Latino, which fosters and educates the Latino community on the importance of voting.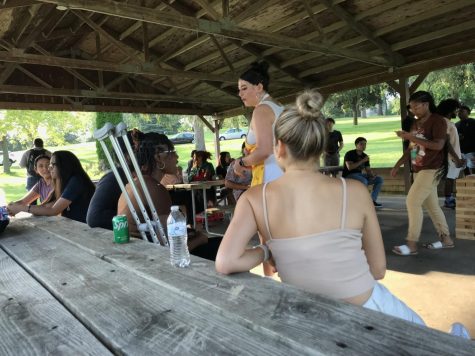 They also work to bring together those from countries that are kind of left in the shadows and those who identify as Latinx who do not necessarily speak Spanish.
"Oftentimes the face of Latino culture is Mexico just because it's a predominant population here in the U.S.," says President of Latinos Unidos Monsterrat Cuevas who majors in Spanish with a double minor in International Business and International Studies. "There is no one race in Latin America or one ethnicity in Latin America. That is why we have the umbrella term Latino or Latinx because it is for people who identify with the culture of Latino."
Some have been a part of the organization for a long time and still come back to it after graduation.
Jacob Foulkner who works as the Program Specialist for the Greek Communities on campus and Yadira Foulkner who works as project coordinator for the Department of Academic Assessment were a part of Latinos Unidos when he first attended UW-Whitewater in 2008 which played a crucial role in his college journey. Jacob explained after attending college for a year and a half he took off for a semester but returned due to the encouragement he received in the organization. "It was my ties to the Student organizations that brought me back here," said Jacob. He also explained how the organization helped him find his dream job working as the Greek Life coordinator to help students find their place on campus. "That is why I work for Student Activities and Involvement now, working as the Greek Life Community Service Coordinator."
Both Jacob and Yadira also emphasized the importance of Latino students making connections on campus in order to foster their academic success and adjust from being separated from their families.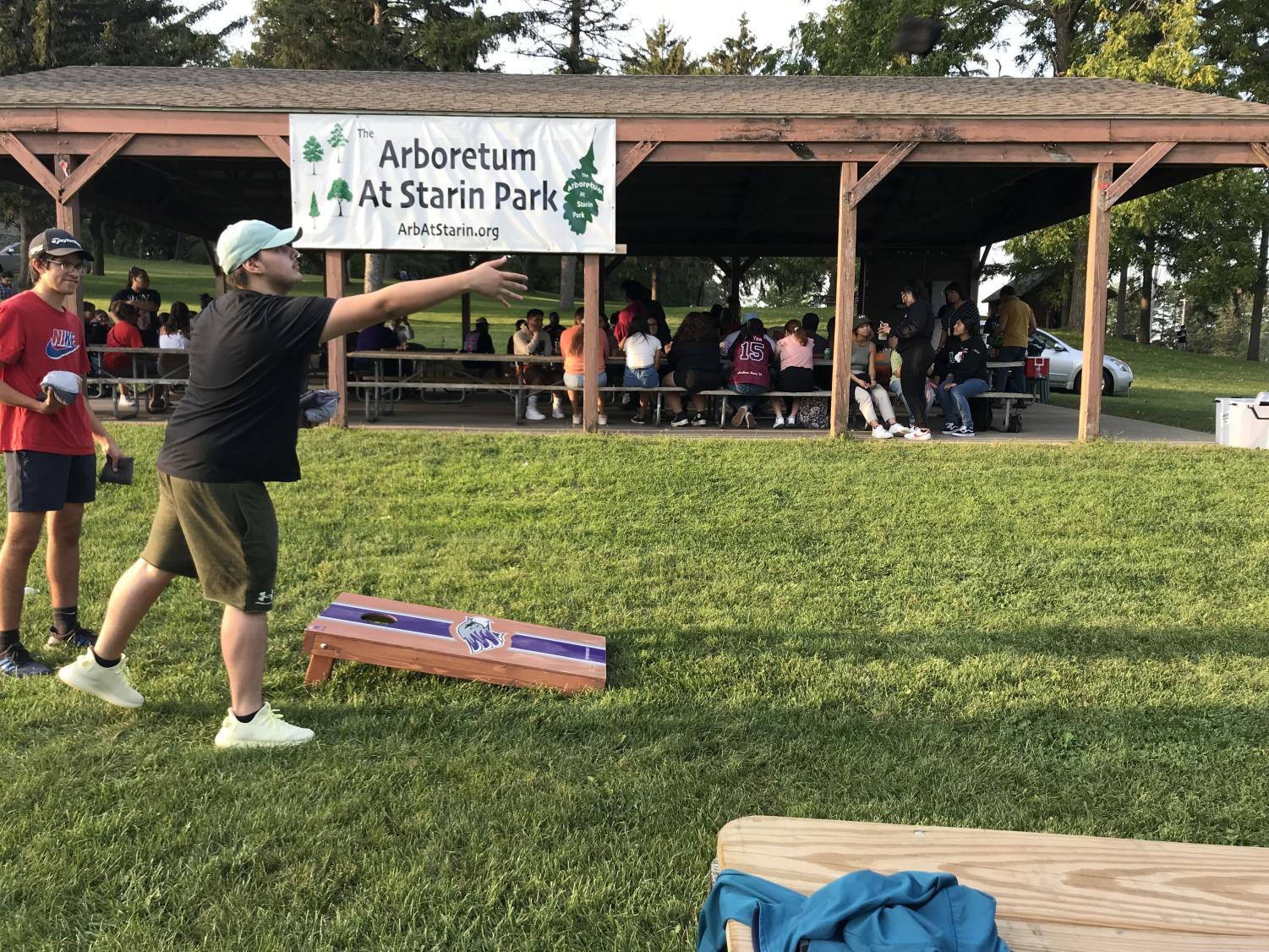 "It is so easy for students to get homesick because family is such a big part of our cultural heritage because they go from maybe growing up in a multi-generational household to being alone at a PWI (predominantly white institution)," said Yadira. "If it wasn't for Latinos Unidos, I don't know if I would have finished college because I was really homesick, and they made Whitewater my home."
To learn more about Latinos Unidos https://uww.presence.io/organization/latinos-unidos.