State agencies seeking at least $3.5 billion GPR boost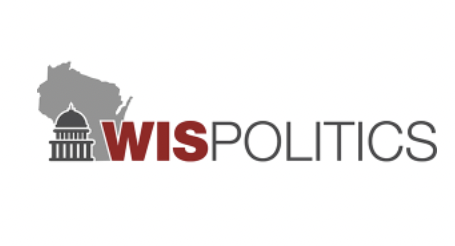 The Capitol Report, produced by WisPolitics.com — a nonpartisan, Madison-based news service that specializes in coverage of government and politics — provides a weekly analysis of issues being debated in Wisconsin state government. It is underwritten by the WNA and produced exclusively for its members. WisPolitics.com President Jeff Mayers is a former editor and reporter for the Associated Press and a former political writer for the Wisconsin State Journal.
• Download this column as a Word document
• Download the WisPolitics.com logo
It's budget time.
Really.
In the midst of a big campaign year, state agencies and Gov. Tony Evers' office are working on the next budget proposal, which will be unveiled early next year.
This once-every-two-year document takes a lot of time to put together.
State agencies had to submit their budget requests in mid-September. A WisPolitics.com review found that they are seeking a more than $3.5 billion boost in general purpose revenue in the 2023-25 budget with a dozen asking for double-digit percentage increases.
That's despite Evers' call for most departments to avoid asking for additional state tax dollars.
And the overall general taxpayer dollar request is likely to climb higher with the court system and state Legislature yet to turn in their funding requests to the Department of Administration
The Department of Justice, under Democrat Attorney General Josh Kaul, is seeking the biggest boost of any state agency on a percentage basis. DOJ asked for a $95.7 million GPR increase, which would amount to a hike of just over 60 percent.
Kaul wrote in a letter to Department of Administration Secretary Kathy Blumenfeld that the agency's request was put together to focus on fighting crime through additional services at DOJ as well as programs helping local agencies and organizations.
Some of those priorities include hiring 13 additional agents within the Division of Criminal Investigation, four more toxicologists at the crime labs, and two more violent crime prosecutors, among others.
The agency also wants to create a 24-hour hate crime hotline to help improve reporting.
"At a time when our state has a significant surplus of funds, meeting our communities' public safety needs is not only a prudent investment but a critical one," Kaul wrote.
Evers has been talking up an expected budget surplus of more than $5 billion heading into the 2023-25 biennium, rolling out a $600 million tax cut proposal earlier this summer. Republican lawmakers, meanwhile, have called for holding onto the money until the next biennium — and after the upcoming guv race — to be put toward a package of tax cuts.
The projected surplus — and any revenue growth in the 2023-25 biennium — would allow the guv and lawmakers to fully fund all the agency requests and still have money left over for tax cuts. But agency
requests are rarely granted in full, and the additional $3.5 billion requested — and counting — will likely be reworked by Evers or GOP rival Tim Michels before they submit a budget to state lawmakers early
next year.
Joint Finance Committee Co-chair Mark Born, R-Beaver Dam, said the proposed spending reflects the agencies' "wish list."
"Early next year, the Legislature will receive the executive budget and other requests and the Joint Committee on Finance will begin crafting a budget that funds our priorities while ensuring tax dollars
are spent wisely," the Assembly rep said.
Of the $3.5 billion in additional GPR requested reviewed, the state Department of Public Instruction accounts for nearly $2.5 billion.
Evers and state Superintendent Jill Underly rolled out the heart of the agency request earlier this month. The biggest ticket items include $895.8 million in additional aid to schools to hold down the impact on property taxes, $753.9 million for special education funding, and $240 million to create a new student mental health categorical aid.
The full budget adds details such as DPI's request to fully fund aid to small, rural schools with a nearly $1.3 million boost over the biennium and another $21.2 million to fully fund high transportation costs for qualifying districts.
The full agency request seeks a 17 percent boost over the DPI's base budget.
As part of the budgeting process, each agency uses the second year of the biennium and then doubles it as the starting point for the two-year request. The proposed spending increases are compared to that base year doubled, the typical process used in state budgeting.
The other agencies seeking double-digit percentage increases are:
*District Attorneys, $36.7 million, which would be a 32.4 percent increase. The State Prosecutors Office wrote in its cover letter the funding boost would go to addressing ongoing recruitment and retention issues. One provision calls for increasing the entry-level attorney wage to $35 an hour. The wage will increase to $27.24 an hour starting Jan. 1.
*Elections Commission, $2.4 million, which would be a 25 percent increase. The commission voted late last month to approve seeking the creation of an inspector general to oversee an office that would aid the agency in tasks such as handling open records requests and addressing misinformation. The original cost was pegged at about $1.3 million a year. The agency's formal budget submission listed more than
$1.9 million in costs for the full biennium.
*Public Defender Board, $41.9 million, which would be an 18.5 percent increase. Like with the DAs, the request is designed to address compensation and workload issues.
*Ethics Commission, $362,800, which would be a 17.9 percent increase. Among other things, the commission wants to hire two new IT contractors to create a new campaign finance website.
*Office of the Commissioner of Insurance, $11.5 million, which would be a 16.7 percent increase.
*Tourism, $1.7 million, which would be a 13.3 percent increase. It's seeking to make its Office of Outdoor Recreation permanent. The office has a mission of promoting outdoor recreational opportunities and connecting businesses with the industry.
*UW System, $293.6 million, which would be an 11.9 percent increase. Some of the system's priorities include funding the first year of what it calls the Wisconsin Tuition Promise. It would cover up to four years of tuition and fees for students coming from families earning less than $62,000 annually. It's also asking for a 4 percent increase in each year of the biennium to the system's base budget.
*Historical Society, $4.5 million, which would be a 10.3 percent increase. The agency listed three major priorities: transitioning IT services from UW-Madison to DOA as required by the university; preparing to open a new museum on the Capitol Square; and establishing a risk management program to ensure the safety of employees, visitors, and property.
*Board of Commissioners of Public Lands, $339,300, which would be a 10.3 percent increase. The agency wrote it is seeking the money for personnel and goods and services.
For more, visit WisPolitics.com
The Capitol Report is written by editorial staff at WisPolitics.com, a nonpartisan, Madison-based news service that specializes in coverage of government and politics, and is distributed for publication by members of the Wisconsin Newspaper Association.
Copyright © WisPolitics.com