Hanged man found from bridge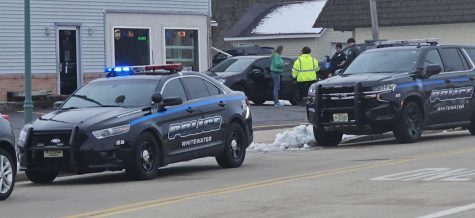 A caller reported seeing a deceased male hanging from the Main Street bridge the morning of Sunday, March 26. The Whitewater Police Department and Emergency Medical Service responded to the 100 block to find 47-year-old Cameron Bicknell of Whitewater suspended from the bridge. 
The Walworth County Medical Examiner was called to the scene to assist in the investigation and an autopsy has been scheduled, according to WPD Chief Dan Meyer. Based on the initial investigation, it was determined to be a suicide that occurred late in the day Saturday, March 25. North Jefferson Street and West Whitewater Street were temporarily closed as a result.
For those in crisis, the Suicide and Crisis Lifeline can be reached by dialing 988. Walworth County residents can contact Walworth County crisis resources at 262-741-3200. Jefferson County residents can call 920-674-3105 to reach Jefferson County crisis resources. Anyone in crisis can also be connected to support services by calling the Whitewater Police Department at 262-473-0555 or by dialing 911.