Women's basketball racks up rewards
The Warhawk women's basketball team completed another dominant season with a talented roster of athletes. Whitewater won the regular season conference title, the conference tournament and earned a number of player recognition awards at the conference, regional and national levels. 
Former All-American Aleah Grundahl put together an impressive season before suffering an injury in the conference tournament that left her sidelined for the remainder of the season. Before the injury, Grundahl averaged 14.3 points per game with seven games of 20 or more points. The senior guard was honored as one of the 10 first team All-Americans for the second straight year. She also earned recognition as the region nine player of the year, and was named first team in the WIAC. Luckily for the Warhawks Grundahl will return for her fifth year of eligibility in the 2023-24 season.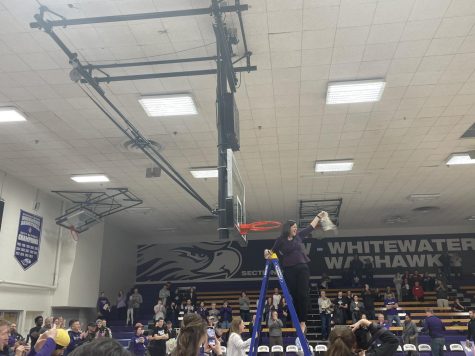 "This season I actually learned a lot about myself," Grundahl said. "I had to overcome an injury and motivate myself to not give up when things didn't go my way. A lot more teams scouted my strengths and knew how to make me frustrated, so being able to have counter moves and not get out of what I do personally was definitely key."
Head coach Keri Carollo's daughter Kacie Carollo had a breakout season with the Warhawks as she led the team in scoring with 17 points per game, including a career-high 29 in the second round of the NCAA Tournament. Much to her surprise, Carollo was named an honorable mention All-American for her efforts in her sophomore season. 
"I was very surprised by my selection to be an honorable mention All-American. There were so many talented women that we played against this year and I knew Aleah was a shoo-in for All-American again so I was very surprised that they selected two people from the same team," Carollo said.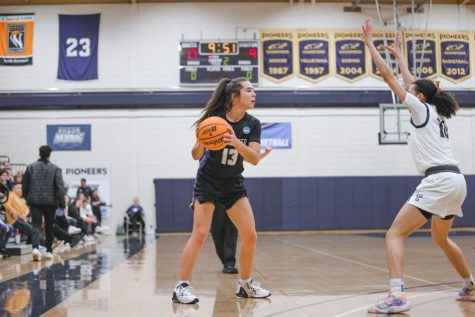 The second year guard was also selected for first team all-conference in the WIAC, and first team for region nine. Carollo ranked second in the WIAC in scoring, just 0.3 points per game behind UW-Eau Claire's Jessie Ruden. 
"To earn first team in the WIAC is such an exciting accomplishment. With the WIAC being one of the best D3 conferences in the country," Carollo said. "I am honored to have earned such high praise from the WIAC coaches amongst so many very talented players."
Maggie Trautsch also had an outstanding year for the Warhawks and made a huge step up in her first season as a starter. The junior guard was named as an all-conference honorable mention for the first time of her career. Trautsch ranked No. 12 in the conference for points per game with 10.9, including a career high 25 points against UW-La Crosse. Trautsch embraced a role as an offensive leader on the team this season and will play an important part for the team next year.
"I knew I was going to have to fill a bigger role this year," Trautsch said. "I worked extremely hard during the off-season to prepare for my role. I was glad my work was able to pay off, but there are still more ways for me to improve and help this team reach our ultimate goal." 
Another all-conference honorable mention for Whitewater is senior forward Abby Belschner. Belschner proved to be a defensive powerhouse for the Warhawks and added a physical presence in the post. She led the conference in blocks with 63, and ranked No. 10 in rebounds with 5.9 per game. She will have the option to take her fifth year and come back to play with Whitewater next season.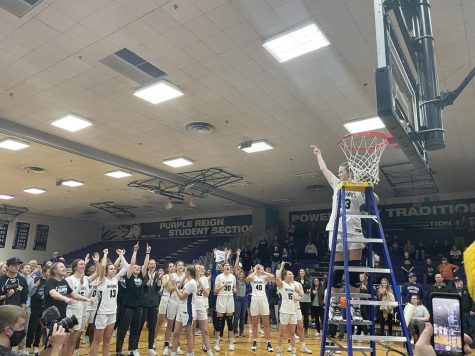 The Warhawks talented roster is composed of both veteran and young athletes. With the success of the team this year, and expected off-season improvement for young players like Carollo and Trautsch, Whitewater will be reloaded and ready to go for the 2023-24 season.