UW-Whitewater community, Universities of Wisconsin President Jay Rothman announced that two branch campuses — UW-Milwaukee at Washington County and UW Oshkosh, Fond du Lac campus— will end in-person instruction by June 2024. Another campus, UW-Platteville Richland, which had previously suspended in-person classes, will close.
These actions are the result of ongoing enrollment declines at many of the branch campuses in Wisconsin and the changing landscape of higher education. Our thoughts are with our colleagues and students across the state as they navigate the changes to come. 
I recognize this news will be met with questions and concerns as it relates to our work and mission at UW-Whitewater, which includes UW-Whitewater at Rock County.
Let me be crystal clear: the Rock County campus will remain open. We are investing in our branch campus. The future of URock is bright. And we are committed to providing transformational educational experiences in the Rock County region.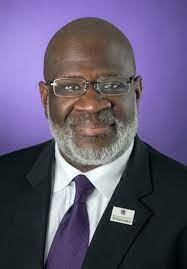 In the last year alone, we've achieved multiple successes: We are invigorated by the positive enrollment trends at our Rock County campus. This fall, enrollment increased nearly 18 percent, the first year-to-year growth since 2018.
In May, the first graduates of our Bachelor of Applied Arts and Sciences program crossed the stage at spring commencement. This is a flexible degree completion pathway for people who hold an applied associate degree from a technical college.
This September, students in the first cohort in our collaborative nursing degree program started their classes. It's part of our commitment to the region to respond to the critical need for healthcare workers in southern Wisconsin.
We reaffirmed our collaborative engineering degree, offering multiple emphases for students interested in this in-demand field.
Students at UW-Whitewater at Rock County are now able to participate in competitive athletics as they move along their educational journey. In February, the National Junior College Athletic Association accepted the campus as its newest member. Rock County intends to field teams starting in the 2024-25 academic year. The women's volleyball team has launched early and is already competing.
We know that President Rothman has directed those universities with branch campuses that will remain open to engage with stakeholders to drive growth and to evolve. As an institution with "collaboration" as a core value, UW-Whitewater is already immersed in this work. 
Earlier this year, we submitted an analysis of the Rock County campus to the Universities of Wisconsin leadership that outlines a bright future of innovative programs, regional engagement, and workforce development. We've met with leaders of the Rock County Administration, the Rock County Board and Janesville School District. Several cabinet members and I have also been on the ground regularly in both Janesville and Beloit, seeing the immense potential for collaboration in this exciting Wisconsin county.
UW-Whitewater at Rock County is, and will continue to be, an integral part of the region, providing flexible pathways to degrees for students at the beginning of their college career as well as working professionals with years of experience. We look forward to seeing this campus continue to grow and strengthen our relationship with Rock County and the region.