It has been over 45 years since Martin Luther King Jr.'s death, and Jan. 21, 2013 marked the 27th annual celebration of Martin Luther King Jr. Day.
Members of UW-Whitewater's Black Student Union have promoted King's message by encouraging the growth and development of students for over 40 years.
Larry D. West III, faculty advisor for the BSU, said improving the educational system was one of King's primary goals.
According to the organization's constitution, the BSU achieves these goals further by "[raising] the political consciousness of Black students at UW-Whitewater by sponsoring forum discussions, letter writing campaigns, and educational workshops on issues that are important to Black people."
West said he witnesses King's message being lived out in today's society through education. He sees races working together to achieve a common goal, he added.
Students who participate in the BSU have also stepped up to spread King's word.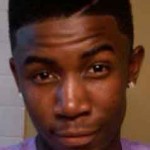 Freshman DeYounte Ramsey, vice president of the Black Student Union, said he lives out King's memory by inspiring his peers to remember King's message and to continue working toward their dreams.
"Just because we are on an equal playing field, that doesn't mean you don't have to work hard to get where you want to be," Ramsey said. "It's one thing to have an opportunity, but it's another thing to take advantage of it and spread the word."
Although King helped to aid change during the Civil Rights Movement in America, there have been setbacks in recent history, West said.
"[Americans need to make a conscious effort] not to move backwards and look at his vision and what he wanted to accomplish," West said.
Ramsey said Americans should use Martin Luther King Jr. Day to live out King's message and improve the levels of encouraging communication from one person to the next.
"Nobody is used to going around saying nice things to people," Ramsey said. "That kindness and caring should make a comeback. It would make the country better."
In addition to consciously changing attitudes, UW-Whitewater students and staff members can also honor King by attending the commemorative lecture that will be held from 3 to 5 p.m. on Jan. 30 in the Hamilton Room.
Did you know….?
– Although King died 18 years earlier, in 1968, the holiday was first observed on Jan. 20, 1986 after former President Ronald Reagan signed it into law in 1983.
– Even after Reagan officially dedicated a holiday to King, some states within the U.S. resisted by combining it with other holidays or giving it alternative names such as "Human Rights Day" and "Lee-Jackson-King Day," which combined the celebration of King's work in civil rights with the work of two Confederate Army generals.
– Martin Luther King Jr. Day wasn't observed by all 50 states until 2000.
– A planned celebration of King's life always occurs on the third Monday in January so it will always fall somewhere close to his birthday on Jan. 15.