Valentine's Day has transformed itself into a day for loved ones to shower each other with gifts and words of appreciation, but the original tradition started out a little differently.
According to TheHolidaySpot.com, there are many legends that have contributed to today's modern version of Valentine's Day, but the most popular story is of St. Valentine, a priest who served during the third century in Rome.
There are two versions of the St. Valentine's story, the Protestant and the Catholic. Yet, both stories tell the story of St. Valentine's unconditional belief in the power of love.
Claudius II, the Emperor of Rome, called off all marriages and engagements so that men would join the military and not feel bad about the abandonment of their loved ones. During the ban, St. Valentine continued to perform marriage ceremonies in secret for those who were in love. Couples would meet St. Valentine in a secret location and he would join them in matrimony.
These secret meetings were not kept secret for long. Claudius soon learned of St. Valentine's deception and ordered him to be put to death.
St. Valentine was sent to prison. The jailor who looked over him had heard rumors that he possessed miraculous healing abilities. The jailor approached St. Valentine and asked if he would be willing to heal his blind daughter.
The stone walls and lack of light could not falter St. Valentine's loving spirit, and he agreed to help.
Legend has it that during the healing process, St. Valentine and the jailor's daughter formed an unbreakable friendship.
Claudius had met St. Valentine in his jail cell sometime after the healing and was impressed by his dignity and conviction. The emperor tried diligently to have St. Valentine abandon his Christian beliefs and follow the ways of the Roman gods instead, but St. Valentine refused and even tried to convert the emperor into a Christian.
After this, Claudius ordered St. Valentine to be executed.
It is said that St. Valentine only asked for one thing before he was sent to die, a piece of paper and a pen. He wrote a farewell message to the jailor's daughter and signed it, "From your Valentine."
St. Valentine is believed to have died on Feb. 14, 270 A.D.
It was not until the 14th century that St. Valentine's Day became associated with love. During this time, it became custom for young men to send letters, known as "Valentines" to those they admired.
In years present, these traditions have only grown, and Feb. 14 continues to be a day of appreciation and love.
What are your plans for Valentine's Day….?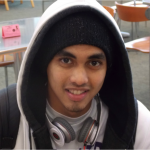 "I plan on just 
        hanging out with friends
        and watching a movie."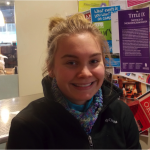 "I will be in my room
studying my chemistry  homework
for a test that I have early Friday morning."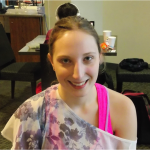 "I'm going to dinner and a movie
with my fiancé of two years."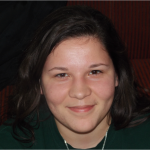 "I will be at a conference in Chicago with USHLI
[United States Hispanic Leadership Institute] with
Latinos Unidos."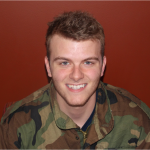 "I'm not sure who yet, but I plan on asking a girl out to dinner.
I'll bring her flowers too. We'll go to dinner somewhere in Janesville."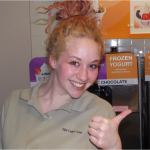 "I have to study for an accounting test so I'm waiting for the weekend to
have Valentines Day with my brand new boyfriend. So I'll have to wait
and see what fate brings me that weekend."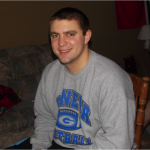 "I'm attending a third annual Anti-Valentine's Day party.
It's for those of us who are currently single. We just socialize and mingle."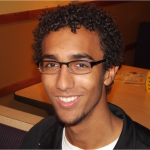 "I'm going to be spending time with my imaginary cat."