New position offers behavioral screening
UHCS now offers intervention services to students
University Health Center  & Counseling Services will now be offering behavioral screening and intervention services (BSI) which helps reduce binge drinking, drug abuse and improve depression.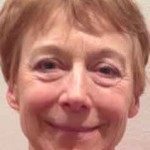 UHCS Health Service Director Ruth Swisher said she is confident in the effectiveness and value this new program will bring to students on campus. Swisher said there is no additional cost to students; it is included in their health service program.
The university became aware of this program more than a year ago and was very impressed by the presentation and how it is data driven.
"We are extremely happy," Swisher said. "Our students will be able to have additional support in dealing with health behaviors that could have negative impacts on them here on campus."
Swisher said UW-Whitewater is very fortunate to have two new Clinical Health Educators, Jennifer Boaz and Beth Champion, to assist students on campus to better their lives.
Boaz and Champion went through two-weeks of intensive training at UW-Madison through the Wisconsin Initiative To Promote Healthy Lifestyles.
Boaz and Champion meet with patients who screen positive for unhealthy lifestyles and execute further evaluations to deliver recommendations of lifestyle modification.
"We've had really great responses from prior patients," Boaz said. "For the most part, everyone has been very receptive."
According to Champion, the sessions are very brief and fit easily into college student's schedules.
"It's whatever you want to get out of this experience," Boaz said.
Boaz and Champion act as leaders to help students make the changes they want to make in their lives. They said it is a very collaborative, non-threatening process students should take if they want to make better, healthier choices.
"It's been great seeing people walk out with maybe a little bit more motivation to make those healthy changes," Champion said.
For more information, visit UHCS in Ambrose Health Center or visit WIPHL.org.