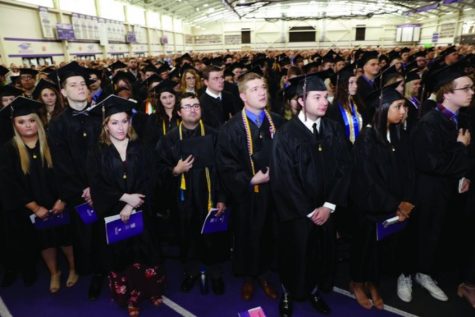 Olivia Storey, News Editor

April 20, 2020
The goal for many college students is to walk across the stage and receive their diplomas following years of studying, hard work and commitment to their university. That same mindset can be seen here at the University of Wisconsin-Whitewater, where many 2020 graduates give their all to receive a degree...
Hannah Michalowski, Assistant Lifestyle Editor

March 13, 2020
Season 22 of "The Bachelor" wrapped up Thursday night as students gathered in the Down Under to witness Peter Weber's happy, or not so happy, ending. "We have events here every week … everyone is really interested in the season so we thought it would be a big hit," said UC Entertainment A...