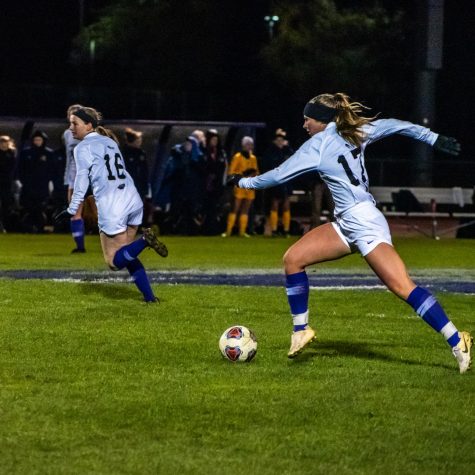 Corey Moen, Staff Reporter

November 4, 2019
The UW-Whitewater Warhawks women's soccer team saw their unbeaten streak get snapped at 11 games by the UW-Eau Claire Blugolds 2-1 on Wednesday, Oct. 30 at Fiskum Field. It is the second straight season in which the Blugolds have knocked off the Warhawks as the Warhawks lost to the Blugolds last year ...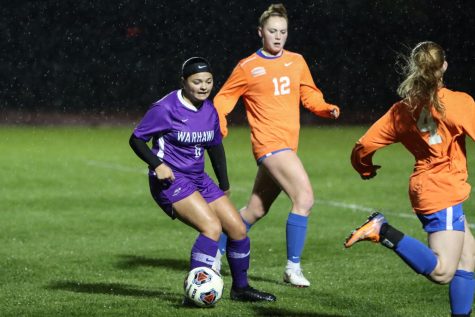 Corey Moen, Staff Reporter

October 28, 2019
It was cold, it was wet. But the Warhawks women's soccer team stayed hot. In blustery conditions, the Warhawks won 2-0 against the UW-Platteville Pioneers on Wednesday, Oct 23. at Fiskum Field. The Warhawks women's team is on a bit of a hot streak as they are 8-1-2 in their last ten games. With t...