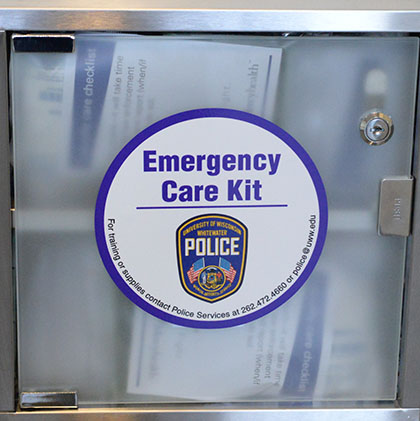 Benjamin Pierce, Assistant News Editor

February 19, 2018
A recent shooting at a Florida high school that left 17 people dead is sending shockwaves through the country. Should an emergency situation break out here at the University of Wisconsin-Whitewater, a recent addition to campus is designed to help. Emergency care kits were installed earlier this m...
Emily Lepkowski, News Editor

October 7, 2016
Strong storms came through Whitewater on Monday Sept. 19, bringing heavy rain and 30 seconds of darkness The Anderson Library and computer labs were one building on campus forced to cope with the outage. "A lot of stuff has to be manually rebooted," said Patricia Fragola, Head of Library systems an...