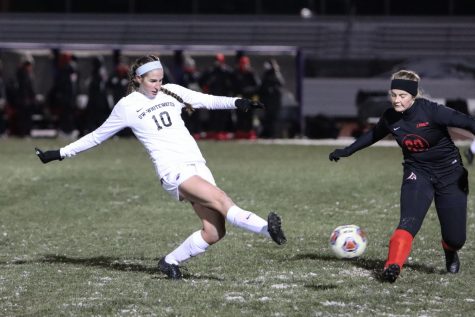 Kylie Jacobs, Staff Reporter

November 11, 2019
Despite the temperatures below freezing, the University of Wisconsin-Whitewater Women's soccer team secured their fifth WIAC Conference Championship The Warhawks were able to beat the UW-River Falls Falcons with a 3-1 win, in the semifinal.  UW-La Crosse was the final opponant, and Whitewater took them down ...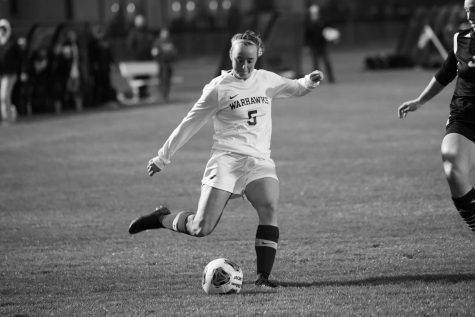 Brayden Lantta, Staff Reporter

October 21, 2019
The Warhawk women's soccer team won a chilly victory over the Central College Dutch Tuesday, Oct. 15 at Fiskum Field.    Tuesday was cold and windy, but that could not stop the Warhawks from bringing the heat in their final non-conference game of the season against the Central College Dutch. The W...