Past Earth Week events a 'bust,' students take over planning
For the first time, Earth Week will be in the hands of the students through the UW-Whitewater Earth Initiative.
Talia Shultz, senior account executive of Creative Marketing Unlimited, worked for the past two years to contact organizations to participate and collaborate in Earth Week.
"Last year, Earth Week was a complete bust and the university spent a ton of money on things students did not participate in," Shultz said.  "They have not had great student involvement and that is why they looked for us to help."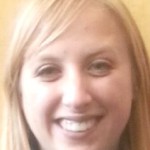 CMU is a professional organization that is a student-run marketing firm in cooperation with American Marketing Association.  They have done work with Working for Whitewater Wellness, the swimming and diving team, Fort HealthCare and the town of Milton.
The initiative for Earth Week was developed in the spring 2012.  They were contacted by the university due to Earth Week's recent shortcomings and they came back with a 50-page marketing plan.  This contained a strengths and weaknesses analysis, outline of best practices, a compilation of marking strategies and event ideas.
"It has been a grass roots effort," Shultz said.   "We are seeing what works and what doesn't.  The variety of activities started with the promotion at basketball and football games, but we are now focused on getting students involved."
Along with Shultz, there is a core group of eight people involved with the account.  They were chosen based on their interest in event planning and social media.
Earlier this year, they met with various organizations for a brainstorming workshop.  Shultz said there were many ideas, but she stressed organizations should only plan events that they would actually attend themselves.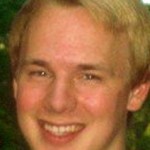 Students Allied for a Green Earth have worked with the Earth Initiative in promoting their events for work week.  Patrick Jamar, president of SAGE, said he is excited for events like bag collection, campus tree planting and garbage clean up.
"A lot of things about Earth Week are still the same but with no formal committee there will many more events for students to choose from because students feel like it their duty to make up for it," Jamar said.
Shultz said the biggest hurdle she has faced is students are not willing to do something without getting something out of it, but she is positive.
"We have had a lot of failures but we also had some successes," Shultz said.  "It might not be huge, but what we are doing on campus is something I hope continues to improve in the future.  With the new WSG president running on a sustainability platform I think it will be more likely to impact students."