It was in the mid-60s and partly cloudy with a warm spring breeze—perfect weather for the Collegiate Entrepreneurs Organization to plant their first trees sponsored through its business, Treenewal.
Treenewal allows for various students and student organizations to purchase trees to plant to offset their carbon footprint.
CEO President Brandon Van Asten said Treenewal was a business created by CEO as an effort to encourage sustainability and raise profits for keynote speakers, activities and workshops.
"Our goal, overall, is sustainability both in the sense that we want Treenewal to last multiple semesters on campus with the help of other student organizations as well as the fact that we are planting trees which supports sustainability in the environmental sense," Van Asten said.
Van Asten said that by planting 19 trees a year, the average person is able to offset their carbon footprint.
CEO is working with other student organizations such as Students Allied for a Green Earth and American Marketing Association and volunteers from on campus to initiate Treenewal.
Each tree only costs $10. If you are a UW-Whitewater student, trees only cost $5.
Once the tree is planted, the sponsor will receive an email with a picture of their tree and its location expressed in longitude and latitude numbers.
The money that is acquired from the sponsors of the trees will help fund keynote speakers, activities and Kiva, which is an organization that provides micro-loans for student entrepreneurs.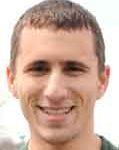 Senior Joel Kampf helped to establish Treenewal and the infrastructure of it.
"It's a lot of work, but it has been a lot of fun and a great learning experience," Kampf said.
"[Treenewal] started at the beginning of the semester as just an idea called 'Treenewal,' and we really had to develop it to a point where it could actually run and get the ideas out there that could make it feasible and work," Kampf said.
The trees are planted in the city of Whitewater or on the univsersity.
On Earth Day, CEO and volunteers worked to plant more than 1,000 trees.  Van Asten said more trees will be planted on Friday.
The trees were planted on property owned by the city of Whitewater on Howard Road.  The first trees planted were swamp oak trees.
Volunteer junior Kurtis Schwab said he came out to plant because it was a beautiful day outside.
"It's [planting trees] good for the community," Schwab said.