By Elise McArdle
Want to travel the world without leaving campus? On Sept. 18, three diverse bands from different countries will perform at the World Music Festival in the Young Auditorium.
Playing at 6 p.m. is Kardemimmit, a band composed of four young women from Finland.
Kardemimmit is renowned for their Finnish folk style and unique vocal talent. Their album "Autio Huvila" was chosen as Folk Music Album of the Year 2012 by the Finnish Folk Music Association.
The band is composed of musicians Maija Pokela, Jutta Rahmel, Anna Wegelius and Leeni Wegelius.
The band's music involves sung harmonies and the unique sound of the kantele, a traditional Finnish instrument. It has a light, airy sound, which Anna Wegelius said complements Kardemimmit's delicate vocals.
Wegelius said she believes the combination of voice and kantele is what makes Kardemimmit's music special.
"We have all been playing since we were little girls," Wegelius said.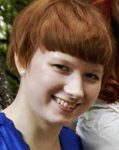 Kardemimmit's concert will showcase their distinctive sound and Finnish culture.
"Our singing is different from the singing that people are used to hearing," Wegelius said. "You will find it unique, we hope."
At 7 p.m., We Banjo 3 and Noura Mint Seymali will take the stage.
Hailing from Galway, Ireland, We Banjo 3 is a folk group that combines traditional Irish melodies with the banjo. In addition to banjo, the band features mandolin, vocals, guitar, Irish drum and fiddle.
Their 2012 album "Roots of the Banjo Tree" won the "Irish Times'" Traditional Music of the Year Award, and the band has toured throughout the world.
The members of We Banjo 3 are two pairs of brothers, Enda and Fergal Scahill, and Mark and David Howley.
"We have a lot of synergy on stage," Enda Scahill said. "We get on really well."
The band was born from the band members' mutual love of banjo and folk music.
"We decided we wanted to put a band together to explore the music of the banjo, the journey of the banjo," Scahill said. "It's a very interesting journey. I love the sound of the banjo. The first time I heard it I fell in love with it. I was eight years old. Then I knew that I wanted to play it."
Scahill has been playing the banjo for 30 years.
The band's bluegrass influenced sound is high-energy. Their technical ability allows them to play complex melodies quickly and expertly.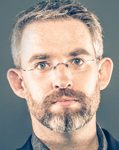 "We're Irish musicians playing Irish music, but we take a lot of our influence from American folk music and American roots music," Scahill said. "There would have been no bluegrass if it wasn't for the Irish."
Scahill said audience members can always expect at least one thing from We Banjo 3: fireworks.
"Metaphorical fireworks," Scahill said. "We put a lot of energy into it, a lot of effort. It's a very high-octane performance with bright songs, dance music, lots of beats and lots of rhythm."
Performing with We Banjo 3 is Mauritanian singer and multi-instrumentalist Noura Mint Seymali.
Her music draws from African and Arab cultures present in Mauritania. Seymali's style uses early Mauritanian sounds and modern experimentation.
She pairs traditional instruments, such as ardine (harp), tidinit (lute), and t'beul (bowl drum) with the more contemporary sounds of Western bass and a drum set. Her vocals are consistent with the ancient Mauritanian style, but she often layers them over a pop or techno beat.
Both performances are free to attend, but a ticket is required. Tickets for Kardemimmit are already sold out, but tickets for We Banjo 3 still can be acquired online or at Young Auditorium.