Jan. 22, 2014
By Andrea Sidlauskas
Christmas came early for the Warhawks football team, as it celebrated its win in Stagg Bowl XLI on Dec. 20, 2013, to reclaim dominance in Division-III football after failing to make the playoffs last season.
The 'Hawks traveled to Salem, Va., triumphing over Mount Union, 52-14, to capture their fifth D-III football national championship, the second-most in history. All five titles have been won in the last seven years under head coach Lance Leipold.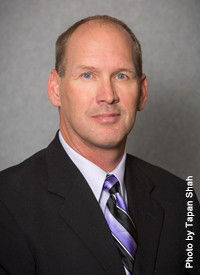 "It's an honor and a privilege to be their head coach," Leipold said. "When you can play a game like that against a program like Mount Union, that's a pretty significant way to put an exclamation point on a very exciting season."
Although they maintained a perfect record throughout the season, the 'Hawks started the year with a No. 9 ranking, according to d3football.com, only to reach a fifth-place ranking going into the playoffs.
The 'Hawks came off a 7-3 year in 2012 but entered this season with a vengeance, knocking out the No. 2- and 3-ranked teams, respectively, in the third and fourth weeks of the playoffs, then finally defeating No. 1-ranked Mount Union in the championship game.
"You're not given playoff appearances at this level," Leipold said. "You have to go out and earn it, and we didn't earn it last year for whatever reason. But coming back in this quickly, I think it really shows what this group's about, and I couldn't be more proud of them."
The final score of 52-14 made this Stagg Bowl the most lopsided victory in more than a decade, and while the 'Hawks were heavily praised for their lockdown defense throughout the season, the offense also shined in the championship, producing 450 yards.
Junior quarterback Matt Behrendt completed 20 of 28 passes, including four touchdowns, for a total of 249 yards. Sophomore running back Jordan Ratliffe led the ground game with 146 rushing yards and two touchdowns.
The 'Hawks' defense also was a major factor in the blowout, as it consistently crushed any momentum the Purple Raiders were able to manufacture.
Mount Union's junior quarterback and 2013 Gagliardi Trophy winner Kevin Burke was picked off twice in the championship game, and the 'Hawks capitalized on their two fumble recoveries.
Junior cornerback Brady Grayvold set a program record with his ninth interception this season, including one that he ran back for a touchdown in the fourth quarter.
"That was an outstanding performance by Whitewater in all phases of the game," Burke said. "They're definitely the best defense we've faced."
The 'Hawks' talent was easily on display for the game's entirety, as they put together a true team effort to thoroughly dominate the Purple Raiders on both sides of the ball and place a cap on a memorable season.
Senior defensive lineman Loussaint Minett reflected on last season's uncharacteristic 7-3 outcome, saying it was a "chip off [their] shoulder to get that out of the way," as they were able to focus on the game in the moment.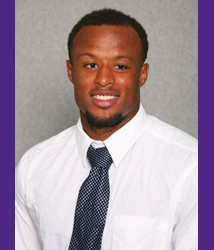 "We had to move on, and we wouldn't be here today if it didn't happen last year," Minett said after the game.
Leipold has constantly talked about the uniqueness of the 2013 team, and the final game was no different. He mentioned the extremely hard work the 'Hawks had put in throughout the season, the talented players and knowledgeable staff he's been lucky enough to work with, and the senior players who never started but never complained.
Senior backup wide receiver Zach Howard posted a lengthy thank-you note on his Facebook account the night before the Stagg Bowl, which serves as an insight as to what the rest of his senior teammates could have felt before their final career game.
"As I lay here on the eve of what will be the last game of football I will ever play, so many emotions are running through me," Howard wrote. "I think about where I am today and the long path I've traveled down to get here.
"It's a surreal feeling to know that tomorrow night will be my final time putting a helmet on my head! I love this game and have done everything I can to help this team! Words cannot describe how bittersweet tomorrow will be for me!"
As Behrendt summed up the season as a whole, he said the goal every year is to win a national championship.
"To come out on top, there's no better feeling," Behrendt said.