Johnson retains his position in US Senate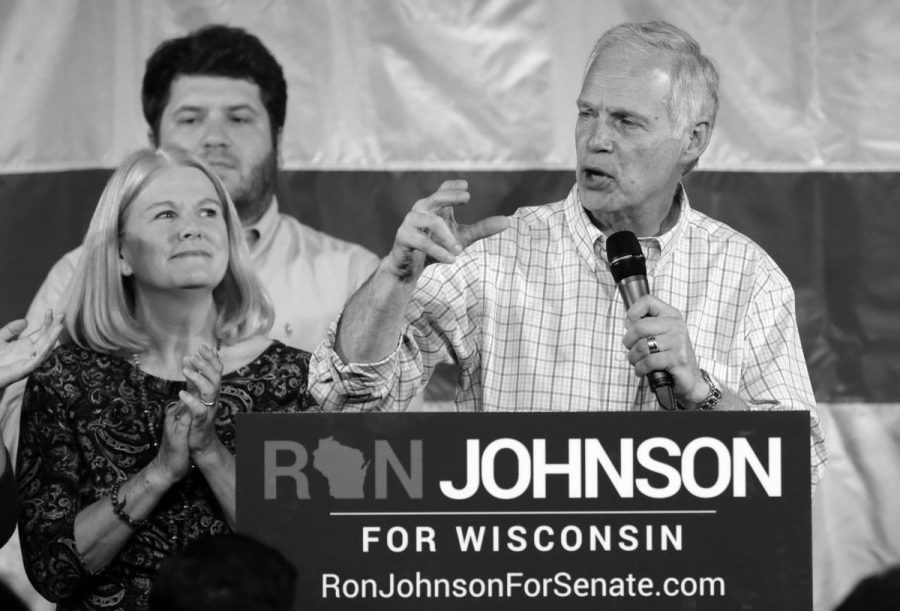 Kimberly Wethal, Co-Editor in Chief
November 9, 2016
For former Sen. Russ Feingold, it's 2010 all over again.
By a vote of 1,386,836 to 1,236,440, Feingold lost again to incumbent Senator Ron Johnson (R-Wisconsin) during his campaign to secure the seat he lost six years ago during the rise of the Republican Tea Party movement.
Johnson pulled 52 percent of the vote when it was called at 10 p.m. on election night.
In his acceptance speech, Johnson, previously a businessman from the Fox Lake region of the state before his victorious 2010 bid, said he and his political peers plan to continue bringing "good customer service" to his Wisconsin constituents.
"I've had the privilege over the last, really, six years serving with really phenomenal people," Johnson said. "Over the last couple of days, traveling through the state, I really don't think Wisconsin fully appreciates how lucky we are to have the men and women of integrity in our state legislature, in the governorship [and] serving in Congress."
Johnson pulled ahead of Feingold in almost 80 percent of Wisconsin's 72 counties. Feingold had large leads in historically liberal areas, such as Dane County and the counties surrounding to the south and west. Feingold led the dark blue counties with leads ranging from 20 percent all the way to 45 percent in Dane County. However, it was not enough to combat against the high numbers of deep red states Johnson secured with his largest margin of 36.9 percent in Fond du Lac County.
Feingold conceded the race shortly after the announcement, greeting his supporters with an "Ah, my friends."
"Well, I didn't expect this outcome, to be honest with you," Feingold said. "I'm sorry we didn't get the job done … we gave it everything we had. I cannot tell you how I feel about the support that I received from everybody, every day."
5th District keeps incumbent
Rep. Jim Sensenbrenner (R- WI 5th District) won his reelection campaign against Democratic candidate Khary Penebaker and Libertarian John Arndt. Sensenbrenner brought in 260,708 votes, giving him a 37.5 percent lead over Penebaker.
Arndt received just 4 percent of the votes.