Dive into campus Diversity Week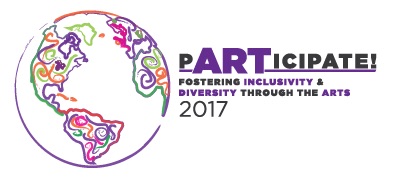 The College of Arts & Communication will host the campus's annual Diversity Week Oct. 16-20 through the theme of "pARTicipate."
The forum will exemplify diversity and inclusion through communication and art with dialogues, exhibitions and perspective-taking programming to emphasize the importance of respect, equality and cultural views. 
"We are thrilled to present a palette of offerings in the arts and communication that reflect the breadth and depth of faculty and student-initiated programming at UW-Whitewater," said College of Arts & Communication Dean Eileen Hayes. "I hope that everyone will take time to attend and experience at least one of these events, each engaging the theme of diversity from varied vantage points."
This year's program will present a week filled with activities ranging in art exhibitions, films, guest-speakers and interactive activities. Over 2,000 students are involved in classroom-related curricular activities, Communication Department Chair Kathy Brady said.
The week begins with the Diversity Forum Opening Arts Fest. Students can enjoy piano accompaniment by Yuri Rashkin, flashmob singing by UW-Whitewater choirs and various public art displays from noon to 2 p.m. Monday on the University Center Mall.
The Butterfly Project will also take place that day in Roberta's Art Gallery where students can create their own butterflies to be a part of the installation.
"The butterfly project hopes to create an ongoing and powerful visual reminder of the danger of an 'us versus them' worldview," said forum organizer and communication professor Susan Wildermuth.
The start of the Butterfly project began in 1996 at the Holocaust Museum Houston as a form of representation for the 1.5 million children who perished in the Holocaust.
"It has become a rally cry and demonstration continuously seeking justice."
Throughout the week, the LA Gay Men's Chorus will provide educational workshops and musical theater performances including a public concert in the Young Auditorium called "It Gets Better" at 7:30p.m. Thursday.
Over 85 UW-Whitewater students and community members will attend a special noon performance by the chorus Friday. Post-performance, the notable men's group will discuss the culture of acceptance at UW-Whitewater and reflect on the 2017 Campus Diversity week-long forum.
For more information on the upcoming Diversity Week's accounts, contact Susan Wildermuth at [email protected].