Football takes care of business in opener
The No. 12 University Wisconsin-Whitewater football team kicked off the 2018 season with a bang by rolling past the University of Dubuque 38-6 Sept. 1 in Dubuque, Iowa.
The Warhawks ensured not to repeat their performance in last season's regular season opener, and did so by playing quality football on both sides.
Senior quarterback Cole Wilbur wasted little time getting the Warhawks on the board, throwing an 88-yard pass-and-run touchdown to sophomore wide receiver Ryan Wisniewski a little over seven minutes into the contest. UW-W's first scoring possession lasted just 69 seconds.
Wilbur's first touchdown pass of the game was the longest throw of his career.
"I got flushed out of the pocket, and I saw Wisniewski going down field," Wilbur said. "I just threw a little lob up to him and he did the rest of the work."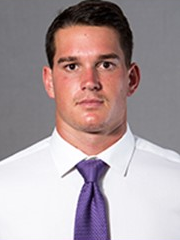 Wilbur finished  11-for-25 for 224 yards and a touchdown. Wisniewski collected four receptions for 134 yards, including the touchdown catch.
Dubuque answered the early score with a drive of its own, but missed the extra point. Those six points were the only Whitewater allowed.
"Having a defense like that getting stops really helps the offense move," Wilbur said. "It's momentum. Everything's based off momentum."
UW-W responded with 31 unanswered points.
"In the second quarter, we kind of just calmed down a little bit," sophomore offensive lineman Quinn Meinerz said. "We came together, and really settled down as a unit…it was really nice."
Whitewater's young offensive line allowed just one sack.
"Our unit's performance was very good," Meinerz said. "We still have a lot of things to improve on, but it's really just sticking to our roles."
The Warhawks' running game carried the team the rest of the way. Sophomore back Alex Peete in particular showcased all the potential he has.
Peete broke the plane four times, twice in the second quarter and twice in the third quarter, ultimately tying a school record for most touchdown runs in a single game.
UW-W head coach Kevin Bullis lauded Peete's performance.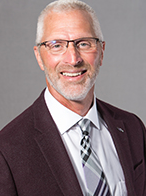 "His approach is like a senior," Bullis said. "He's extremely mature and he's a talented athlete…you feel good about him in those situations."
The Warhawks' first win is a complete turnaround from last year's 17-10 opening loss to Illinois  Wesleyan University.
Bullis noted how the team's identity has changed significantly compared to last year.
"The energy of this team started back in January," Bullis said. "I could sense an energy that is really led by our seniors…I think we're a much more disciplined team compared to last year at this point in time."
The Warhawks return to Perkins Stadium Sept. 8 for the home opener against Concordia College.