Women's soccer continues strong play with wins
After a postponed game originally slated for Sept. 5, women's soccer defeated Concordia University (Wisc.) 2-0 at Fiskum Field Sept. 6 to improve their record to 2-1 on the season.
The field conditions from Wednesday's weather forced officials to delay the game by one day.
After a scoreless first half, the Warhawks got on the board first when sophomore forward Anna Boyd scored her first goal of the season in the 53rd minute.
Junior forward Elli Wahlberg extended UW-W's lead in the 78th minute, and the defense took care of the rest.
Head coach Ryan Quamme said he was excited to see the Warhawks continue to play well.
"We played a great second half," Quamme said. "We continued what we did in the first half and added the finishing piece to it. It was a great effort by the ladies."
The Warhawks made most of what they could do with scoring opportunities in the game. Not only did the women excel on offense, the defense was working just as hard.
UW-W goalkeeper Nina Yonan finished with six saves and tallied her second shutout of the year just four games into the season.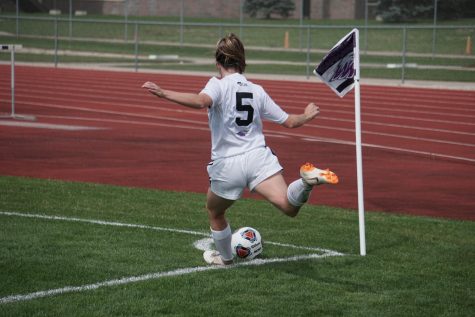 "It felt good to continue to play how I play and improve every time," Yonan said.
During the women's soccer game Sept. 8 at Fiskum Field, the Warhawks beat Edgewood College on Senior Day.
The women used an aggressive second half attack to win 1-0 and improve their record to 3-1 on the season. Giving the Warhawks the lead, freshman midfielder Carli Nehls scored her first collegiate goal.
"The goal felt so good," Nehls said. "I wanted to get a win for the seniors."
Kaci Schonert, Mackenzie Serbousek, Lauren Otto, Alyssa Lennon and Payton DeLuga were the five seniors recognized.
"It was awesome," DeLuga said. "We had so many chances but nothing was falling in the back of the net. We have to keep staying consistent…we have girls that can play a bunch of different ways, so we are going to keep playing our different formations and keep it all consistent."
"It was an emotional day for everyone, but these five seniors have contributed on and off of the field," Quamme said. "This year, they have been great role models for some of our first-year players, so we are going to miss them. But we have a lot of the season left, which is why we do Senior Day early in the year to recognize them and understand we have a lot to play for yet."
The Warhawks' next home game is Sept. 12 against Luther College.