UHCS Pandemic Stress Counseling
Seeking some advice about COVID-19? The UHCS is right around the corner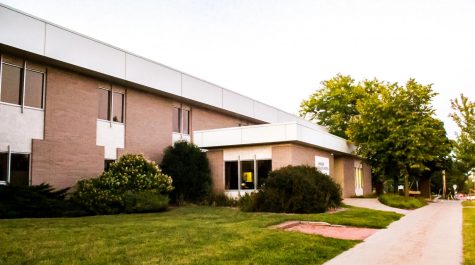 The pandemic has made students, faculty become stressed out, or have anxiety through the pandemic with its situations given to them. The Ambrose Health Center at the UW-Whitewater University provides counseling, some ways to handle the stress, and talk to you about how you can handle this anxiety from being in the pandemic. There are many sources to go to for further information on handling Covid-19 stressed related concerns for students; faculty through the staff of Ambrose Health Center, Corona virus Anxiety workbook, and the free platform known as Silvercloud. 
The University Health and Counseling Services plan to help students and faculty during the school year through this pandemic. Theresa Dewalt explained the ways of how they planned to help students with the stress of Covid-19 during this school year, "UHCS continues to provide individual and group counseling to our UW-W students during the Covid-19. Students can meet with a counselor on the phone or Webex to talk through the stress they are experiencing and develop improved coping skills. In addition, this semester we are initiating a group called "Coping with Covid", which will meet virtually on Fridays at 11:00. The group will follow developing tools  to cope with feelings of anxiety and stress related to the pandemic.". 
Dr. Dewalt explained the many symptoms of stress that students will encounter during the pandemic, "Feeling anxious and worried for significant periods of time every day about COVID-19, at times to the point where it interferes with your ability to focus on or do your normal activities. Fear and worry about your own health and the health of your loved ones, your financial situation or job, or loss of support services you rely on, changes in sleep or eating patterns, difficulty sleeping or concentrating, worsening of chronic health problems, increased use of tobacco, and/or alcohol and other substances.". 
Dr. Dewalt explained many ways to handle the stress that the pandemic has put upon the students and faculty, "Get your information about COVID-19 from credible news sources, and then limit your intake of news from that trusted source to no more than once a day.  Balance out the information you take in by accessing uplifting news sources. Focus on the things that you do have control of and try and not focus on what you cannot control. Engage in daily self-care that helps you to stay and feel balanced like going for walks, read for fun, exercise, yoga, meditation, art, etc. Implement a schedule into your day to help increase your sense of productivity and normalcy, start a daily gratitude practice to help you to focus on what is going well in your life, develop virtual ways to stay connected to friends and loved ones."
The Corona virus Anxiety Workbook gives you a technique that can help reduce anxiety with the work of the ABCDE Technique to use by asking yourself questions when stressed out, "Attention – When you feel distressed, stop what you're doing and pay attention to your inner dialogue. What is your mind telling you? Believe? – Do not automatically believe your thoughts! Challenge – Defuse anxiety by broadening your focus. What's the bigger picture? Is the thought fact or opinion? What might you think if you were feeling calmer? Discount – Acknowledge that anxiety has been dominating your thinking and let the unhelpful thoughts go. Explore options – What would be helpful to focus on right now? What options do I have available?"
Matt Mallin, Senior Counselor at University of Health and Counseling Services explained about the counseling over students and faculty during the pandemic, "We continued to provide students all the information needed, and responded to the Covid-19 for students."
The UHCS can help you assess you with your problems of stress and anxiety from the pandemic. You can find sources to use as tools for further information known as CoronavirusAnxietyWorkbook, Silvercloud, and here is the links: https://www.uww.edu/documents/uhcs/CoronavirusAnxietyWorkbook.pdf, https://www.uww.edu/uhcs/silvercloud. You can contact them at UHCS by calling 262-472-1305, it is open on Monday, Tuesday, Wednesday & Friday from 8:00am- 4:30 and Thursdays from 8:00am am -8:00 pm. And you can contact Winther Counseling Services by calling (262) 472-2842, are  available on Mondays through Wednesdays from 9:00-8:00 and Thursdays 9:00am-6:00pm.