Greek Life living in Whitewater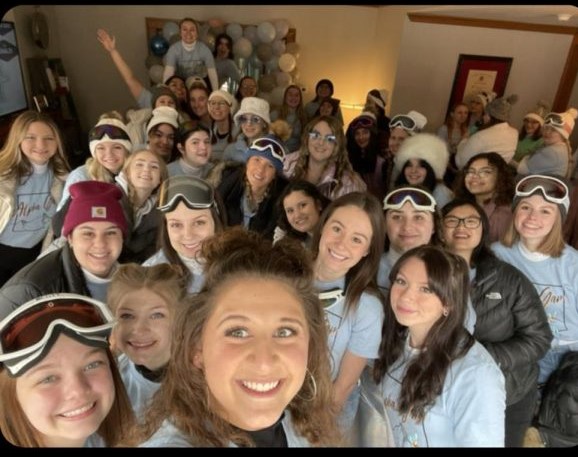 Greek Life members in Whitewater have their own houses where they have the opportunity to live independently among their fellow members for the year or semester. Because of their unique living arrangements they are able to better socialize with peers, create group study habits and plan events for their Greek organizations, learning more about how to become successful in the present and further down the road. This also gives them the advantage of having friends nearby to help them out, talk about life and participate in fun activities when living in a Greek house. Whitewater can be a place for these members to live in the local community in a nice, laid back and outgoing environment that also allows them to do fun activities with friends. Living in Greek houses and in Whitewater helps students learn life lessons for themselves, but with support of their peers.
There are actually many reasons why an organizational member might enjoy living in the Greek house. Lambda Chi former president, Ben Larson lived in the Lambda Chi Greek house, loving the time he spent their with his brothers.
"I enjoyed living in the house by getting the chance to be more social with my friends and work with the fraternity brothers on planning events for the fraternity. It also helped me with my studying skills more with it being more secluded and quiet," said Larson.
Living off campus gives them many things for them to enjoy such as engaging with the local community and participating with members of the Whitewater community through different events.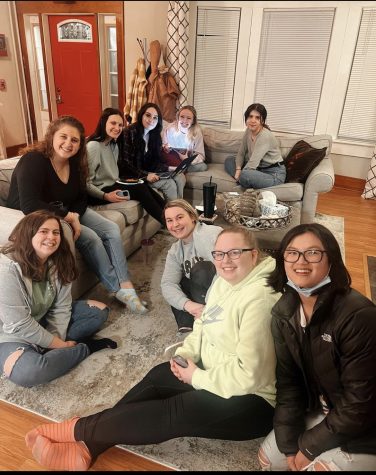 "The main thing in the community or on campus, is getting involved with organizations or events – especially since it will help you grow more as a person. Whitewater is a small town that is easy to get by in, and there's always something fun to do with my friends. That is what I like most about it here," said Larson.
The Greek house ends up bringing people closer and brings more opportunities for members to do something more. Sorority Alpha Gamma Delta member Val Schulz explains why she enjoys living in Whitewater and living in the Greek house.
"There is always someone to talk to in the house, and we get the chance to do something instead of being by ourselves the whole time," said Schulz. "The town is nice – especially with it being really locally oriented." 
According to these Greeks, living in Whitewater can be very helpful with boosting social life, working on schoolwork and just getting around the nearby downtown. It is a place for Greeks to live independently, work according to their organizational missions and prepare for the future. Now out of their parents' nest, Greek living is one step closer to one day taking flight from the Warhawk nest they now call home. 
Best of Whitewater Results
Winners of the Best Women's Sorority
First Place: Alpha Gamma Delta, Second Place: Sigma Sigma Sigma, Third Place: Alpha Sigma
Best Men's Fraternity:
First Place: Lambda Chi Alpha, Second Place: Delta Chi, Third Place Sigma Tau Gamma
Best Greek Sponsored Event:
First Place: Alpha Gamma Delta Block Out Hunger Volleyball Tournament, Second Place: Delta Chi Jimmy V Gold Outing, Third Place Lambda Chi Alpha Food Drive
For complete results of the 6th annual survey visit Best of Whitewater 2022.