Warhawk's Schlicht looks to bounce back after injury
Brian Gale, Women's Sports Editor
September 18, 2022
The UW-Whitewater women's tennis team has been dominant the last 15 years and they hope junior Kasey Schlicht can help them continue to dominate. She was forced to miss last season due to a wrist injury but has made her return this year. Schlicht was the WIAC newcomer of the year in the 2020-2021 season and the Warhawks are excited about her return to the court and to her winning ways. 
Q: Do you feel like Whitewater does a good job of supporting their female athletes?
A: I feel like, especially as you look at our basketball team from last year and our volleyball team, so many people are supporting those sports. I feel like they do a super good job and I feel really supported.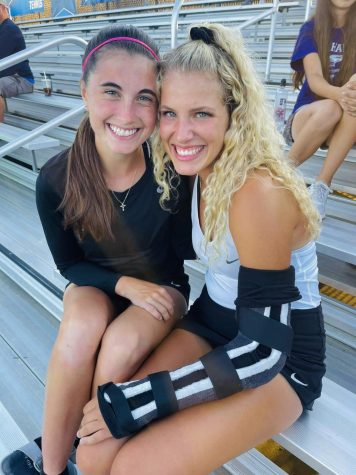 Q: How did you get into tennis?
A: My parents both played and they actually met at a tennis club. And so I guess I was just born to be a tennis baby. So my family just kind of played our whole life. And I just jumped into it after I got sick of soccer.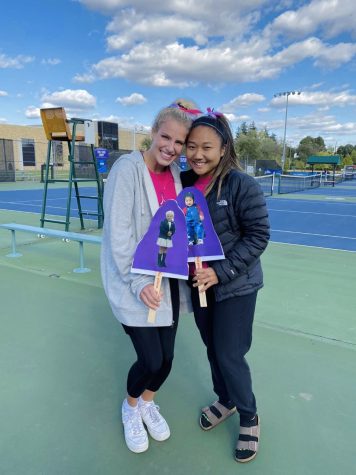 Q: What is your favorite memory playing tennis at Whitewater?
A: I'd have to say my freshman year in the NCAA tournament, we were playing St. Thomas. It was the semifinals. It was such a close match and there was some drama that happened with the officals. I'd never been a loud person playing tennis, that was like the first time it felt super intense for me. We ended up losing but it was just a fun match and our team really came together last year.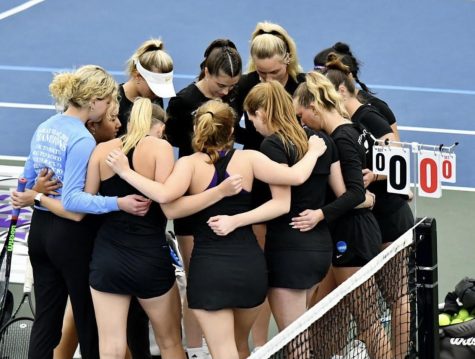 Q: What are some goals you have set for yourself this year and how can you achieve them?
A: I've been out with a wrist injury. I had wrist surgery all last year and wasn't able to play. So this is technically my first full season. My goals are to get down my backhand again. Just do what I can to get back into the swing of things. I wanna get back with my doubles partner who is just so good and hope to make a couple runs at ITA's next weekend.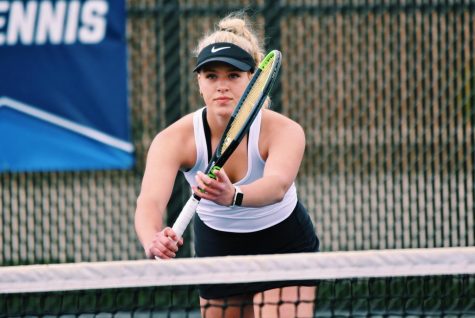 Q: What made you want to come to Whitewater?
A: Whitewater has a really good business program and I'm a business major so that was one of the criteria I was looking at when I was looking at schools. I've also come to all the tennis camps all throughout high school. I knew Frank Barnes and Grant Thompson who are the coaches here and they are honestly the best tennis coaches I have had. Just a mix of the tennis program and business schools.
Schlicht is already off to a hot start with a 2-0 record in doubles and a 1-1 record in singles. Make sure to make your way to the tennis complex as the Warhawks take on UW-Stevens Point Tuesday Oct. 4, you won't want to miss Schlicht and the Warhawks as they look to capture their 16th straight WIAC championship.