Spooktacular evening at Cultural Arts Center
Whitewater Arts Alliance Spooky Gala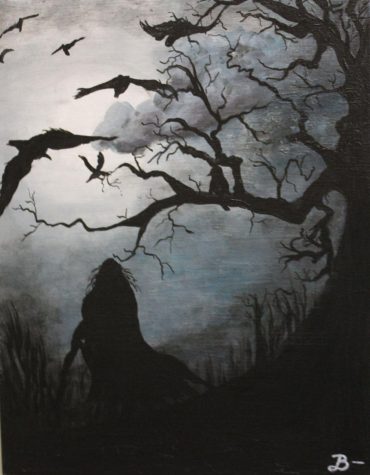 The Whitewater Arts Alliance hosted a Hallows Gala at the Cultural Arts Center Friday, Oct. 28. To kick off Halloween festivities, the event included performances by the bands 7ucky Vita and Rairie, as well as a costume contest and event highlight of a black light gallery exhibit. The event was also hosted virtually as a safety precaution due to Covid-19 to allow people to attend in an alternative way.
With dozens of art pieces scattered throughout the gallery, guests gathered to explore the different paintings and pieces. Attendees enjoyed live music, light refreshments and good company while giving artists the chance to display their work.
"I just like to see people enjoy art and see everyone's different outlook on it. The opportunity to display my art here is just overcoming the fear of being able to put it out there," said artist Bridget Coulter. "This is the first time I've done this, so I like having the opportunity to do this."
Along with the display of a wide variety of artwork, there was a costume contest held for the guests to participate in. There was a cash prize for the winners of the "Best Adult Costume" and "Best Child Costume" as well as some honorable mentions.
"It went so well that initially we were only supposed to have a Best Adult Costume and a Best Child Costume, but we were so impressed by the costumes themselves that we even put in some honorable mentions," said Whitewater Arts Alliance manager Ashley McDarison. "We would look around and see who came in and then decide. We based it off of creativity and originality and all around concept and how well it was put together, how much time and effort they put into it."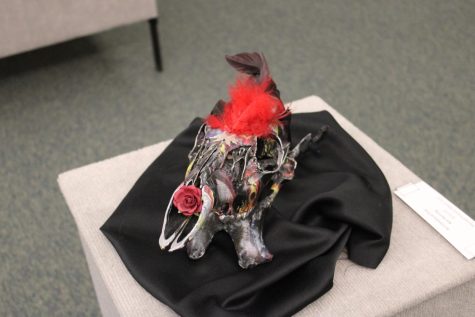 The gala was a bigger success than anticipated and it is hopeful that it will become an annual event. With possible new ideas in the future the event may change in some ways, but it is expected to continue in the coming years.
"It was the very first time we had started something like this in October so we weren't quite sure of the numbers we would get, but to be honest we had a pretty good turn out that we are all proud to say that we had," McDarison said. "I felt that a lot of people enjoyed it, when they spoke with us they told us they loved it, artists that came by to pick up their stuff said they had a great time and that they would love to do it again."
The Arts Alliance will host its annual Members' Show for the public from Friday, November 4 – Sunday, December 18 at the Cultural Arts Center. For more information visit https://www.whitewaterarts.org/members-show-2022.