Sports photographer captures the moment
Olivia Zinanni is a sophomore at the University of Wisconsin-Whitewater and has worked her way up to become a very talented photographer for UWW athletics. Zinanni has also created a number of other job opportunities for herself through her work at Whitewater and is on track for a successful career.
Q: How did you get into photography and specifically sports photography?
A: My junior year of high school I was dealing with an injury that eventually led to wrist surgery, so I had lost everything regarding my athletics. One of my teachers asked me out of nowhere if I would take pictures at the football game and said he would provide me with a camera, and that kind of just started from there.  
Q: What about sports photography is intriguing and makes it more enjoyable to you than other types of photography?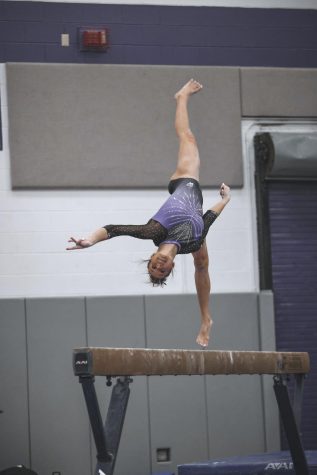 A: I just like the action. I personally think that it is boring or seems boring to do still photography, because I am so used to sports photography and that is how I realized I liked sports photography so much more. 
Q: What opportunities has working with UWW athletics in photography brought you?
A: Last spring my old boss offered me a promotion to be football's digital content coordinator so that is one of the opportunities, and through Whitewater and the opportunities I have had here I was able to get a job with Top Line Football which is an elite seven on seven post season football academy for high schoolers. I also accepted an internship with the Green Bay Blizzard, the indoor professional football team in Green Bay, and I will be starting that in the spring.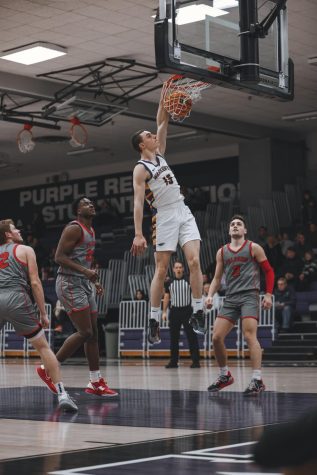 Q: What is one of your favorite sports to take pictures at and why?
A: I took pictures at a Gymnastics meet for the first time recently and I think that was really fun. It was challenging but once I kind of figured out my focus settings, it was really easy and fun and I think my photos turned out really decent.
Q: What makes the best photos and do you know right away or do you pick your favorites afterwards? 
A: A little bit of both but definitely at the games or meets as you see a certain moment or capture a certain moment you almost immediately know that it is going to be a great photo. The best photos are the ones that have a story behind them or capture a big moment in the game and have a little extra meaning because of it. 
Q: What qualities do you think make a good photographer and what do you think makes you a good photographer?
A: Personally for me I don't like to sit in one spot so I move all over the place and walk around. Sometimes I pace in the same spot for football and I kind of follow the play and know the plays so I am able to anticipate what happens next. I think overall as a sports photographer observations like learning plays, and the flow of the game and just always trying to be one step ahead helps.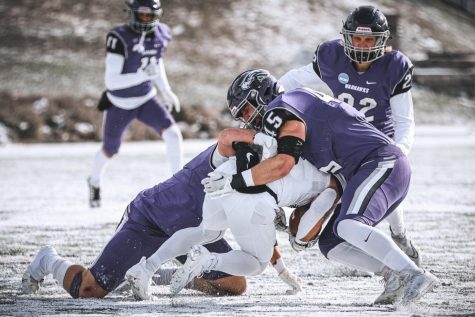 As she pursues her numerous internship and work experience opportunities, Zinanni is continuing to chase her dream job of working in a media department for an NFL team. Keep your eyes peeled at the next UWW athletics event and you might see Zinanni snapping pics on the sidelines.