Growing women's sports for young athletes
Success in women's sports is largely attributed to the previous generations of female athletes who paved the way. Whitewater's female athletes today have the unique opportunity to leave a lasting mark on women's sports that will benefit future generations of athletes.
Women's history month is an important celebration of the progression of women's rights across America. Here at the University of Wisconsin-Whitewater, women's sports and female athletes are an important part of the Warhawk community. Jenna Weinfurt is a Warhawk volleyball player who is grateful for the recognition of women's history. 
"I think it is awesome to have this month of celebration to remind us that women are a huge part of our community and society," Weinfurt said.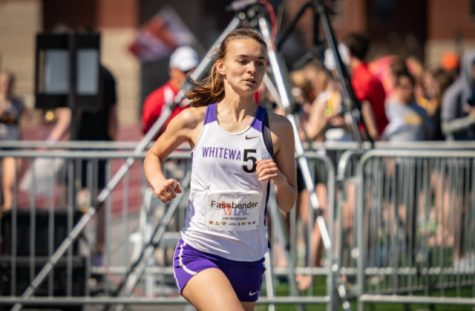 Weinfurt has been an athlete for almost her entire life and she explained how Warhawk athletics has contributed to her success. 
"Being at Whitewater has shown me that just because I am a woman doesn't mean I can't be an athlete. The athletics program here has really helped our women athletes succeed and feel supported," Weinfurt said.
For Paige Fassbender, a Warhawk cross country and track athlete, her past teammates played a big role in her athletic career. She attributes a lot of success to a number of older teammates that helped her early in her career, and pushed her to be the athlete she is today. Now Fassbender tries to pay it forward by influencing her teammates that look up to her.
"Seeing how small interactions I have, affected my teammates and even younger athletes, is pretty special," Fassbender said. "I know that what I give to them, they will give to someone younger than them. So it is important to know that anything you do here can be influential, even the smallest moments."
According to Fassbender and Weinfurt, following in the footsteps of the athletes before you and becoming role models for younger teammates and fans is an important part of being a successful female athlete. Weinfurt explained how the volleyball team hosts camps for young girls in the summer, and the lasting effects it creates.
"I always have little girls come up to me after games who will say, 'you were my coach at camp'," Weinfurt said. "It is awesome to see the impact that we are able to make on the girls at our camps and then they come to see our games and we are able to reconnect with them."
Head coach of the Warhawks gymnastics team Jennifer Regan said that she feels like sometimes her athletes don't even fully grasp how special the role they play in the life of a young fan really is. A lot of the young kids who participate in summer camps look up to the athletes and enjoy watching them compete during the season. Some fans will even ask the athletes to sign autographs or pose for pictures with them. 
"I always tell them that even though working at the summer camps is such hard work, it always makes it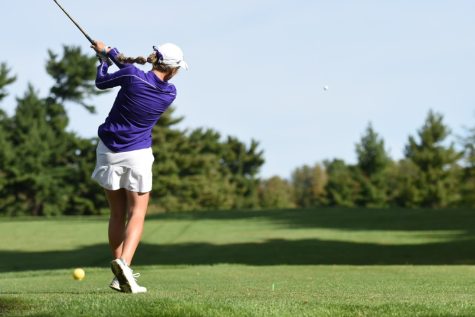 worth your while when they ask for your autograph and come watch you compete," Regan said. "When you are in the midst of things you don't always appreciate what is going on, but I want them to recognize that, because they truly are role models for future generations."
According to Weinfurt, it is impossible to say that men's and women's sports are equal, but it is important to keep making strides to help the athletes that are up next.
"It is important to emphasize awareness of women's sports for future generations," Weinfurt said. "We are doing this for the young girls who think that they may not be able to play sports, I want them to know that they matter and can be just as successful as anyone else."