Dunning looking for another big season
After being named all WIAC second team her freshman year and being named all WIAC first team last year, junior Meghan Dunning is looking to continue her success for the Warhawks. Last season Dunning had an impressive .333 batting average as well as a .429 on base percentage while adding five home runs which was tied for fifth in the WIAC. Dunning was able to improve almost every stat last season since her freshman year and shows no signs of slowing down. 
How did you first get into softball?
When I first got into softball, I was 6, and my brother played baseball so I kind of just wanted to try it out and I ended up really liking it and I've continued ever since.
What has been your favorite memory playing at Whitewater?
It would probably be last year's Florida trip since my freshman year we didn't get one so last year we were all super excited and only two people on the team last year were able to go to Florida for previous years, we were all new to it because covid and we all just got super close. I got super close with people I never thought I was gonna be close with and our houses split up into random people. So, we all got super close that year. we would all go to the pool. The parents kind of set up a luncheon so we got to formally meet all the parents and all of their siblings and we were able to get close with the players as well as their families. And on our off days a decent amount of the girls went to the beach. So we all kind of hung out at the beach and swam together.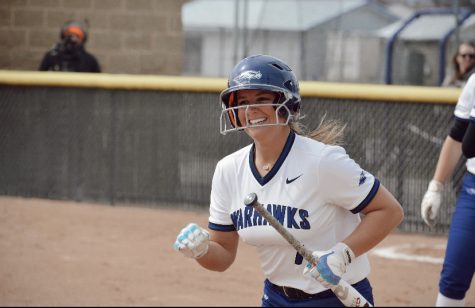 What are some goals you have for yourself and how can you achieve them?
One goal is having a better mental approach up at the plate. Sometimes I kind of just get excited and want to be aggressive. I want to work more on having quality at bats and not just swing at everything that I get. I want to focus on pitches that I'm personally most strong at and go for those.
What made you want to come to Whiteawter?
I am a communication sciences in disorder major, so I know that they have my grad program here to pursue being a speech language pathologist. Also the campus is so pretty. I came during the summer, so I got to see all the flowers, the fountains going and everything. And obviously just how dominant we are in sports and stuff and knowing how successful and how long Brenda has been a coach here was a huge factor.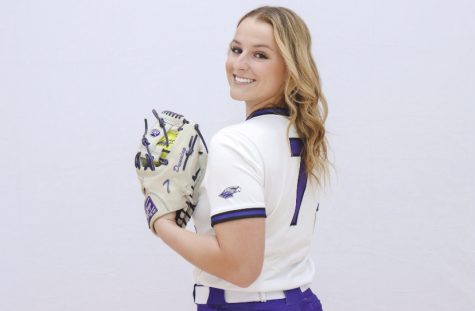 Do you think Whitewater does a good job supporting their women's athletics?
100% I feel like we're all very equally represented whether it comes to social media posts, and just kind of promoting our programs.
What is your go to post game meal?
My dad comes to every single game so he always takes me out to dinner. A lot of times we'll go toWhiskey ranch and I love their burgers there. So I always like to get a burger from Whiskey Ranch or we'll go to just like Fat Jacks or something and get a burger.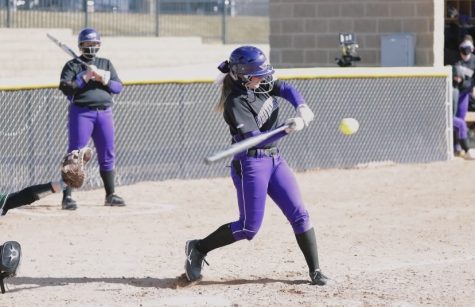 If you could only bring three things to an island what would they be and why?
Probably a softball or like any kind of ball football or something just to keep me entertained. A surfboard I've never served before, but honestly I'd love to learn and then maybe like snorkeling gear.
Make sure to catch Dunning and the Warhawks in action this season as they will have their home opener on March 31st.