Whitewater Polar Plunge supports Special Olympics Wisconsin
It was a cold Saturday morning with temperatures around 15 degrees, with wind making feel closer to two degrees. Participants line up outside a pool filled with cold water to get a chance to jump in, only to climb out super fast. Spectators lined up to cheer on their family and friends.
On March 18, teams from around the area gathered at Cravath Lake to raise money for Special Olympics Wisconsin (SOWI) by taking part in a polar plunge and chili contest. Among the teams were the Whitewater Police Department, elementary school teachers, and family and friends.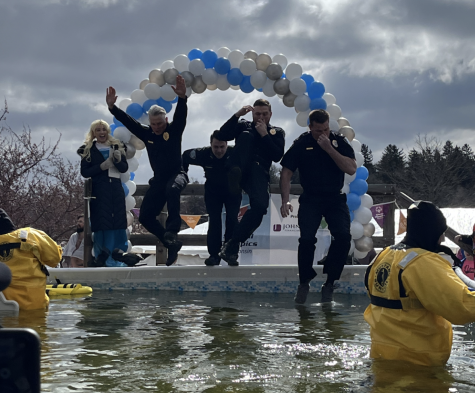 "Our national philanthropy is the Special Olympics," said Sigma Tau Gamma member Lukas Schreiber. "Every year when there is the polar plunge, especially when it comes back to Whitewater, we make sure that we have some of our brothers fundraise for it obviously and then jump in the polar plunge to support that national philanthropy."
TMJ 4 News reporter and anchor, and board member of SOWI, Julia Fello shared her personal motivation for taking part in the polar plunge, saying, "There are about 9,000 athletes across southeast Wisconsin that have intellectual and developmental disabilities, and I thought, you know, why not be a part of this wonderful organization? So, I said I would dress up as Elsa from Frozen, as you saw, so long as I raised $4,000, and I raised $4,088, so I decided to do that."
According to Special Olympics Wisconsin's website, the organization "provides year-round sports training and athletic competition in a variety of Olympic-type sports for children and adults with intellectual disabilities, giving them continuing opportunities to develop physical fitness, demonstrate courage and experience joy while participating in a sharing of gifts, skills and friendship with their families, Special Olympics athletes and the community."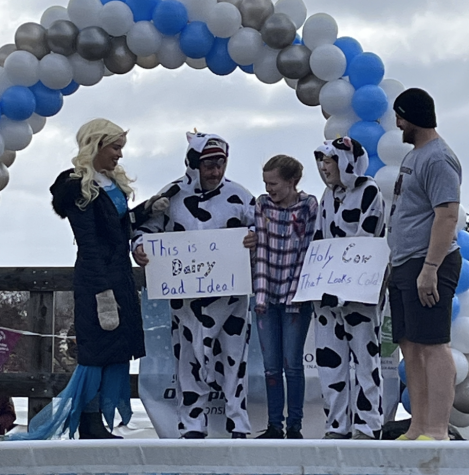 Participants in the polar plunge braved the cold water in support of SOWI and its mission, while the chili contest provided a warm and tasty way to raise additional funds for the organization. Judges were on hand to assess the jumps, but the judging was just for fun.
The event was a success, with participants and supporters, including the Whitewater Police Department, elementary school teachers, and family and friends, coming together to raise awareness and funds for Special Olympics Wisconsin.